Intermittent fasting is when you eat for only eight hours per day and then don't eat for the other 16 hours. While it has been shown to help people with weight loss and other health parameters, a recent study suggests that intermittent fasting is no better than a conventional calorie restriction diet for weight loss and health.
Participants in the study included 150 overweight and obese people who took part in the HELENA study.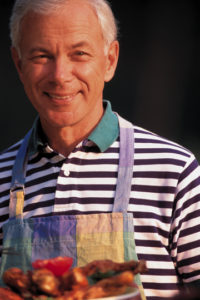 The researchers placed them into three groups:
a conventional calorie restriction diet that reduced daily calorie intake by 20%;

a 16:8 intermittent fasting dietary plan that also reduced calorie intake over the whole week by 20%;

a control group that followed no specific diet plan but was advised, like all other participants, to eat a well-balanced diet.
The researchers continued to track the participants' weight and health for 38 weeks after the dieting phase. They found that both diet groups lost body weight, visceral fat, and extra fat in the liver. At the end of the study period, the fasting group had lost 5.2% of body weight, the reduced calorie group had lost 4.9% of body weight, and the control group had lost 1.7% of body weight. There were no significant differences between the fasting group and the reduced calorie group in the expression of 82 preselected genes in adipose tissue.
The researchers measured changes in body weight distribution using special MRT imaging and found that a 5% reduction in body weight was associated with a 20% reduction in visceral fat and a loss of more than a third of the fat in the liver.
Researchers from Divisions of Cancer Epidemiology led the study. It was published on November 23, 2018, in The American Journal of Clinical Nutrition.