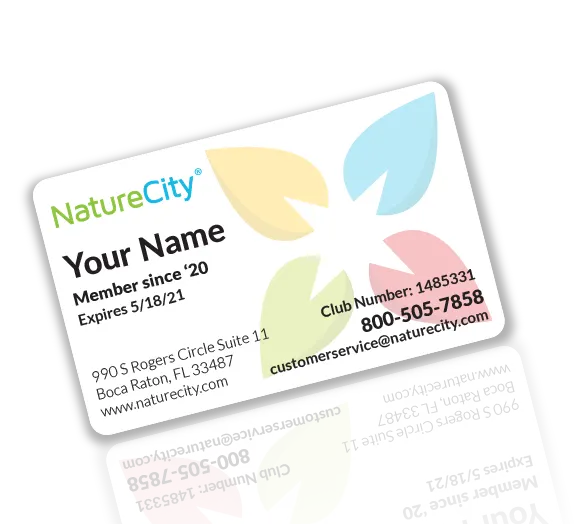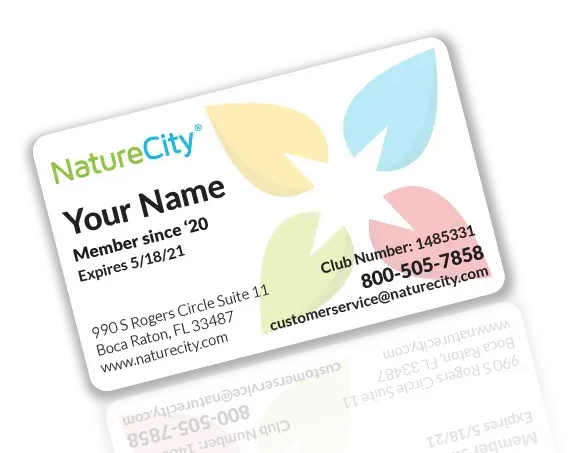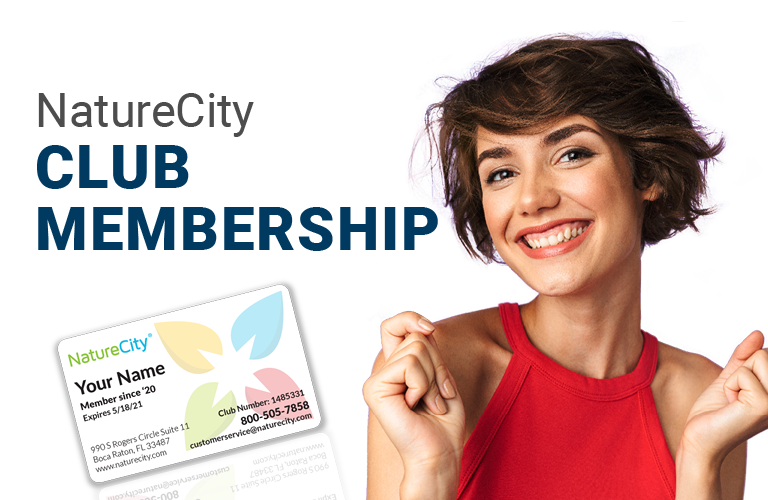 Instantly save 25% on all purchases including your purchase with the NatureCity membership! NatureCity Club Members get a flat 25% off all products and promotions that are available to non-members.
---
We want to celebrate one of your best moments of the year with you. By joining our membership program, you'll receive a birthday card and coupon for one FREE product of your choice!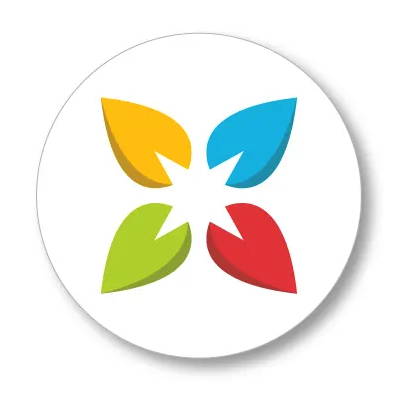 Enjoy free shipping and handling on each order!
*Contiguous United States, AK, HI, PR & US Territories / Non-refundable
---
Unlock Exclusive Promotions
Throughout the year, we offer special packages to club members! Unlock these exclusive promotions by joining our program today!
Get Your Club Membership Savings Today!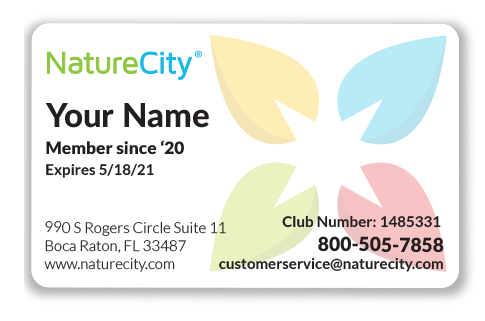 ***NatureCity Club Membership cards ship out 7-14 days after purchase. Discount becomes instantly available with your first purchase of the Club Membership.***
"1 YR. Membership"
"No pressure, pick what you need from the catalog, and you get free shipping! Save so much $$$ and no questions, just order and save!"
– PJ. Myers

Verified Purchaser
"Best Vitamins! Fantastic Company!"
"Have been using this company and their products for 3 years now...would never go back to over the counter products, great prices! Fantastic service.,,,Will definitely order True Slim again! Haven't seen a weight loss yet but still on my first bottle...Get a membership...saves you tons of money! Thanks everyone at Nature City!👍"
– D. Rivenbark

Verified Purchaser
"Great Products, service, monthly discounts, and health information!"
"All of the products I use have greatly improved my health, plus the offers as a member allow me to try a new product for free when I need to reorder. I started with one product about 5 years ago and now am using 5!"
– Marilyn

Verified Purchaser  Individual results may vary.
"NatureCity Review"
"I have been a member of NatureCity for many years and am extremely satisfied with all of the vitamins and supplements that I use; and there are quite a few! They also provide excellent service and fast shipping."


– B. Feldman

Verified Purchaser
"NatureCity Supplements are the best!"
"Taking the multivitamin and the curcumin! Affordable, quality suppleemnts! Went to a holistic seminar, instructor has access to a 20k analyzing machine. She ran NatureCity supplements through the tests and they passed with flying colors! She only recommends 3 companies in the US! NatureCity is what they claim they are! Incredible company! My husband & I will take their products for life!"
– T. Smith

Verified Purchaser
"Quality and Service - A++"
"Nature City continues after 15 years to produce the bt natural products around!! I also appreciate the newsletter info which gives good and updated overviews of their selected products. Recently, Nature City did an in-depth investigation into an online issue They found and helped me to solve a personal address problem which has been causing me problems in many websites. Congratulations to their Tech Team...both for being competent and patiently helpful. I LOVE NATURE CITY!!"
– Thomas S.

Verified Purchaser  Individual results may vary.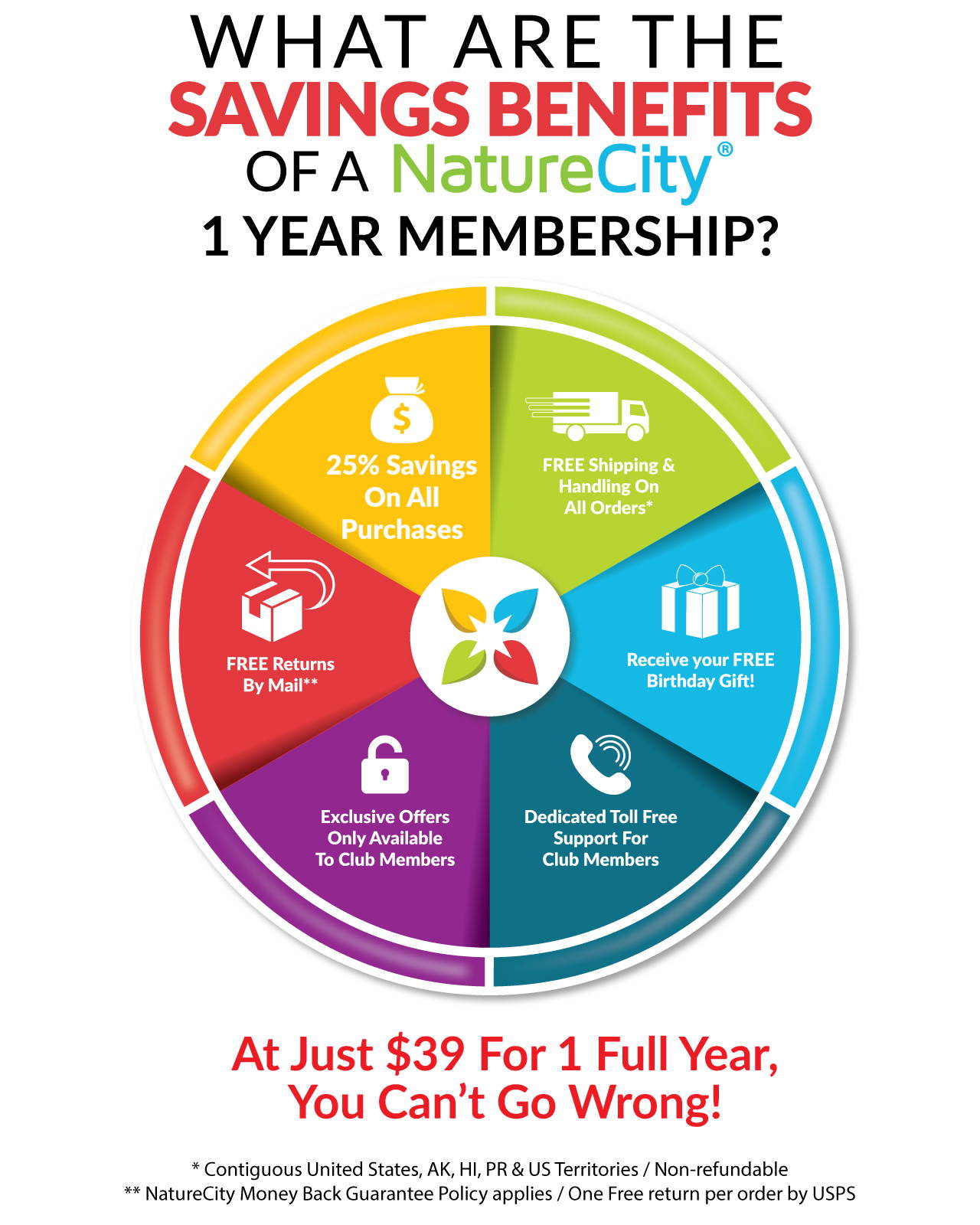 Don't Hesitate... Get Your Membership Savings Today!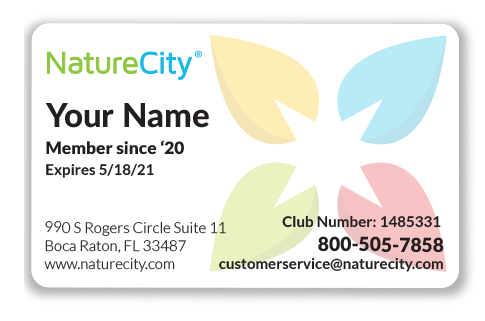 ***NatureCity Club Membership cards ship out 7-14 days after purchase. Discount becomes instantly available with your first purchase of the Club Membership.***