TrueAloe™ Special Offer 25% OFF Use Code TRY25NC At Checkout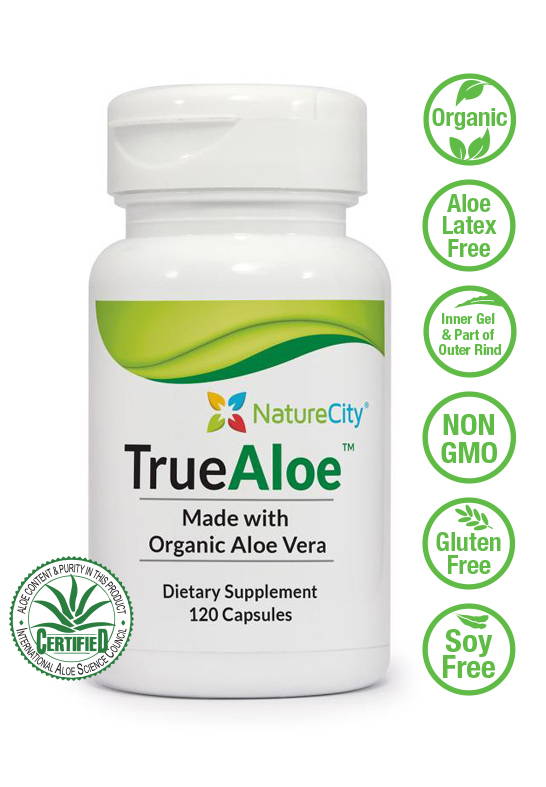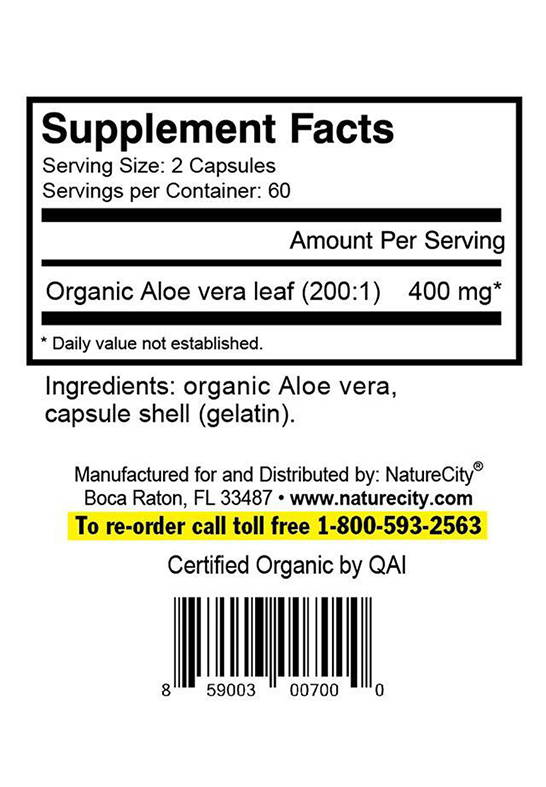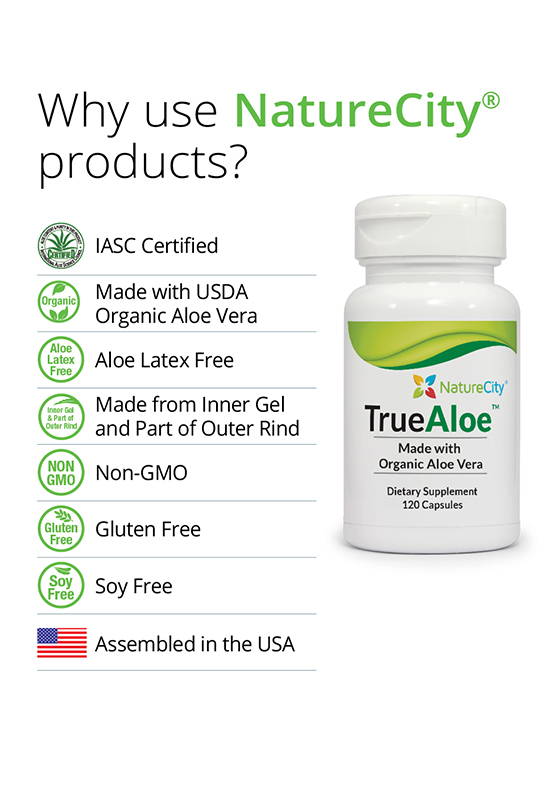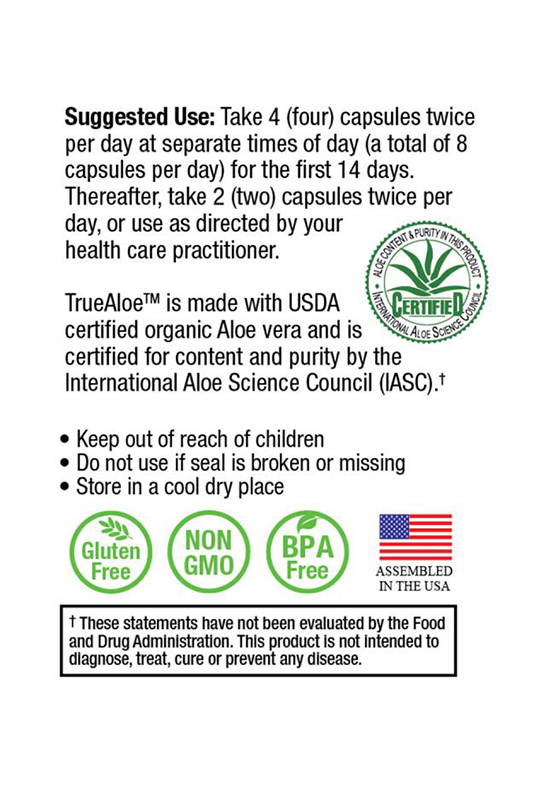 TrueAloe Organic Aloe Vera Supplement
$24.97   $18.73
With Code TRY25NC At Checkout 
PURE ALOE VERA
200mg of certified organic Aloe vera per capsule, no fillers or additives

Certified for purity and content by the International Aloe Science Council (IASC)

Patented extraction method protects and preserves the valuable polysaccharides such as

acemannan
HEALTH BENEFITS
Helps promote joint health, heart health and blood sugar health

Supports healthy digestion, helps soothe the stomach, and helps balance stomach acid levels

Our products are made with scientifically backed branded ingredients. No cheap substitutes. All purchases come with a ONE YEAR 100% money back guarantee.
---
Potent and nutrient rich Aloe vera helps promote a healthy inflammation response which helps support joint health so you can perform everyday activities more comfortably.
Aloe vera helps support digestion and soothes the stomach by helping to balanced acid levels. TrueAloe's Aloe vera leaves are hand processed, maximizing nutritional potency while being virtually free of undesirable anthraquinones (which have a strong laxative effect).*
The aloe is grown in southeast Mexico in a pristine location where the soil is rich in volcanic ash and irrigated by pure, clean rainwater and mountain springs. Aloe leaves that are three years old, at peak potency, are harvested and the inner gel and the desired parts of the nutrient rich outer rind are delicately extracted.
Nutrient Rich Aloe Vera Capsules
NatureCity Aloe vera capsules are filled with 200mg of certified organic Aloe vera and does not contain any fillers or additives. Certified for purity and content by the independent International Aloe Science Council (IASC). Each bottle contains 120 capsules.
https://www.naturecity.com/products/true-aloe
---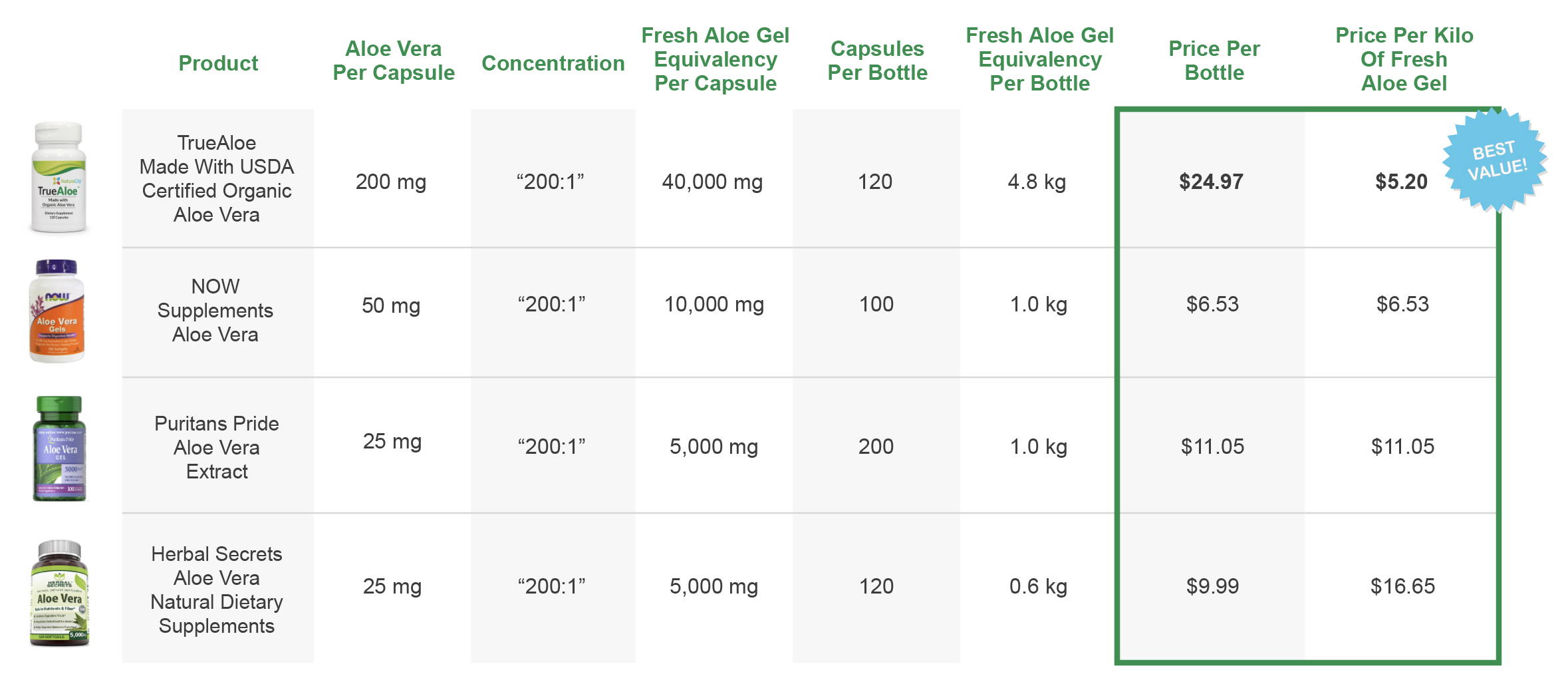 ---
---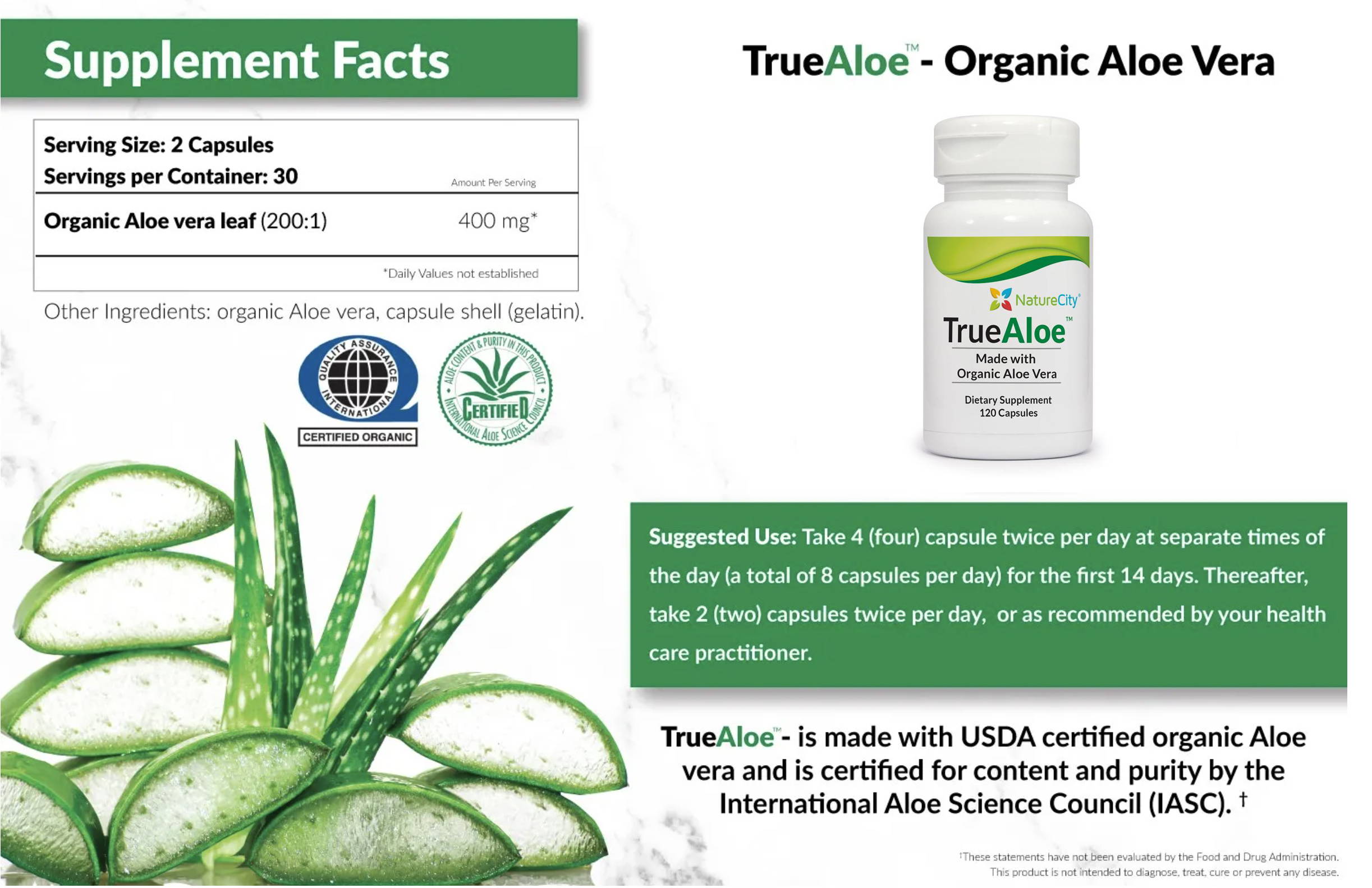 ---