BCM-95® Curcumin & Turmeric Extract
HIGH POTENCY BIOAVAILABLE TURMERIC EXTRACT
TrueCurcumin contains the patented BCM-95® curcumin ingredient which is up to

700% more potent than a standard turmeric 95% extract
CURCUMIN HEALTH BENEFITS
Helps promote a healthy inflammation response and greater mobility

Helps promote joint comfort and hastens recovery from physical activity

Helps support a balanced mood and cognitive function

Promotes gastrointestinal health and better immune system function
PRODUCT INFO
Serving Size: 1 Capsule

Servings Per Container: 30

500 mg of BCM-95® Per Serving
SINGLE BOTTLE (ONE MONTH SUPPLY)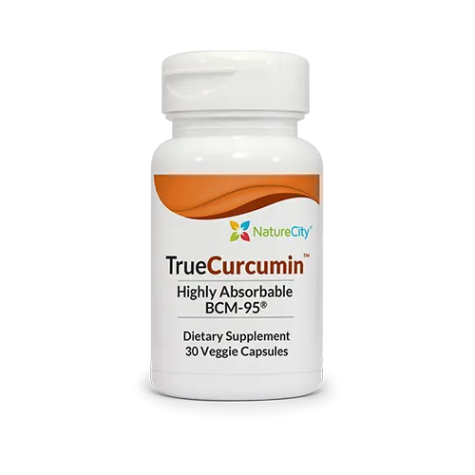 One Time Purchase
$24.97 per bottle
Subscribe & Save
$22.47 per bottle
You Save: $2.50 (10%)
One Time Purchase
$23.29 per bottle
You Save: $5.04 (7%)
Subscribe & Save
$20.96 per bottle
You Save: $12.03 (16%)
Organic and sustainable farming practices
500mg of BCM-95® per serving

Up to 700% more potency than regular turmeric 95%
Turmeric's yellow pigment comes from compounds called curcuminoids, such as curcumin, desmethoxycurcumin and bisdemethoxycurcumin, which collectively are generally referred to as "curcumin."
Curcumin is the primary bioactive and nutritional substance in turmeric, and has been the focus of much of the scientific research. Curcumin can help support health in several ways, but is best known for its unique properties in supporting a healthy inflammation response.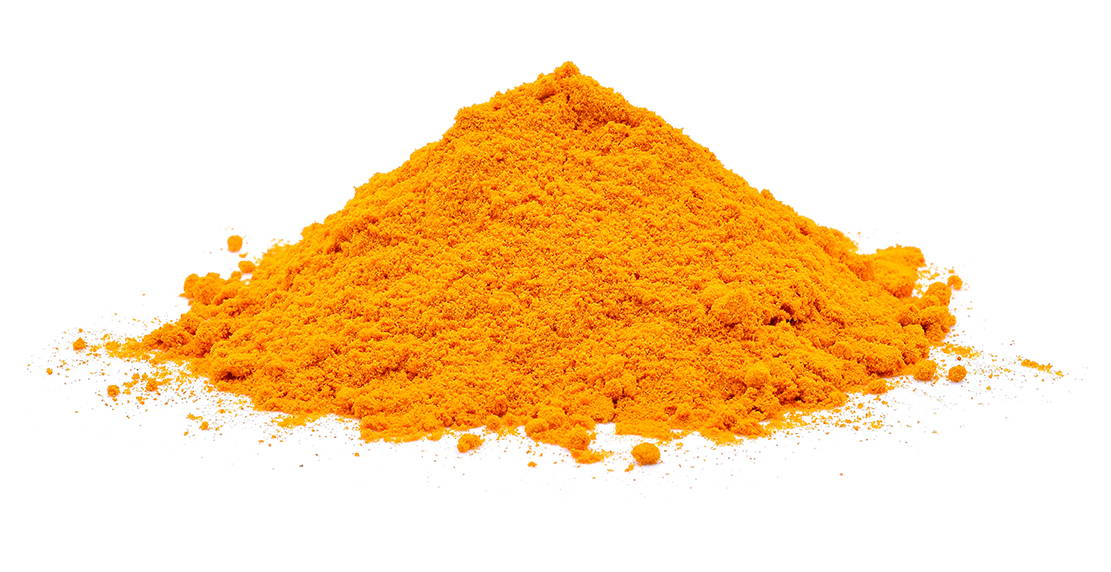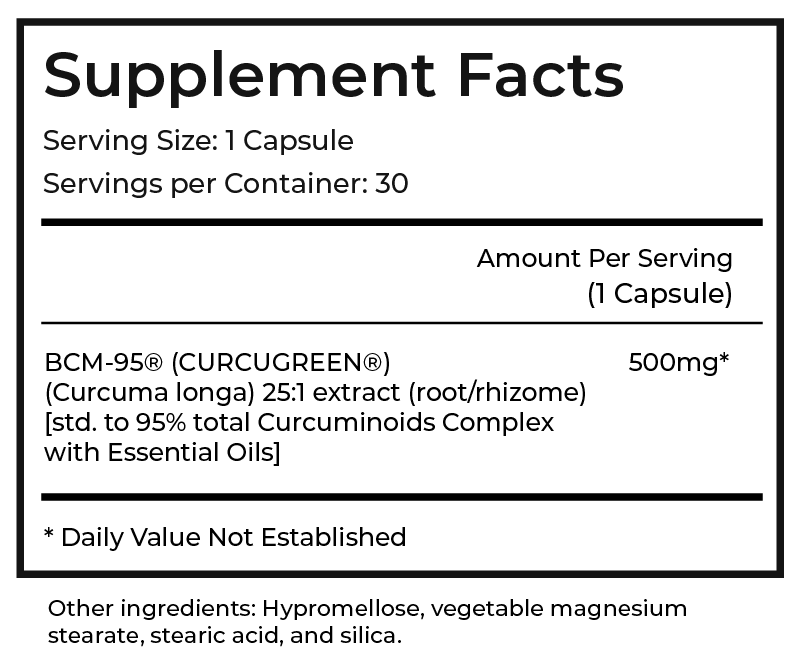 To match the potency of one 500mg TrueCurcumin™ capsule, you'd need at least 8,600mg of raw tumeric powder
BCM-95 (or Curcugreen) is a high-potency turmeric extract that overcomes the main challenge of taking a curcumin supplement, which is the relatively low absorption and bioavailability of curcumin in the human body once isolated from turmeric.
The patented BCM-95 ingredient provides superior absorption and efficacy by synergistically combining curcumin and a turmeric essential oil named ar-tumerone, resulting in a 100% turmeric extract (with 95% curcuminoids). No outside "bio-enhancers", which can have drawbacks, are used to make BCM-95.
TrueCurcumin Customer Reviews
TrueCurcumin BCM-95 capsules
Written by Kathryn F. on 9/10/2020
Really like this product. I use it twice daily for 14 days then one tablet daily. Really helps with my knee discomfort. Have tried other Tumeric products with very poor results.
---
Great Product at a Great Price
Written by Randall W. on 04/13/2020

Using product for multiple years. Never disappointed with product or service.
---
Written by John G. on 04/6/2020

Joints feel smoother and getting out of bed is a glide rather than a slow warm-up as I make my way across the bedroom. A definite improvement I can feel. If the additional benefits attributed to this product are in force that will be a bonus!
---
Written by Cindy B on 6/21/2019
Helpful with knee discomfort and somewhat weight management
---
Written by Donna N. on 2/20/2019

I value your curcumin to be the best as it's used in clinical trials.
---
New to TrueCurcumin
Written by Darleen M on 4/5/2020
I just started taking this product because it was referred to me by a friend. I am looking forward to seeing a difference in my over all health. I am a very active 70+ woman and need good a supplement that can support my active daily life.