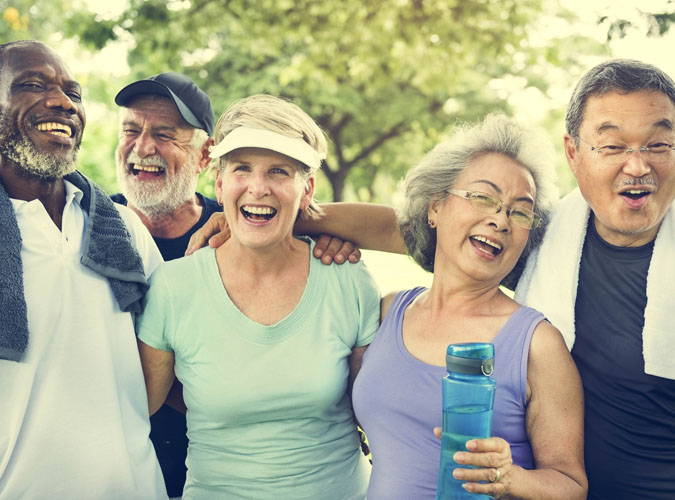 We often get the questions…"Am I supposed to take turmeric or curcumin? What's the difference?"
The short answer to the latter question is turmeric is the yellowish spice powder used to flavor foods. It's what you should use for cooking.
Curcumin is the nutritional compound in the turmeric spice that provides its golden yellow color.
Curcumin is also the part of turmeric believed to be largely responsible for the spice's many health benefits and has been used for thousands of years in traditional medicine.
In fact, curcumin is known as one of nature's premier "inflammation fighters" and can help you maintain a healthy inflammation response.
As you may know, excess inflammation is at the heart of many health issues including.. joint discomfort… cognitive and memory issues… struggles to maintain healthy blood sugar and triglyceride levels… and mood too.
Science has found that curcumin may help with all of these concerns – and others such as supporting immune system function – which makes it very valuable.
So back to the original question on what's best to take as a supplement… turmeric or curcumin?
The challenge with getting curcumin from turmeric supplements is that raw turmeric powder contains only about 2% -5% curcumin.
So to get the minimum suggested amount of 500mg of curcumin daily…you'd have to consume around 8 grams of turmeric powder as a supplement daily. That's a lot, and not practical for most people.
For this reason, taking a high quality
curcumin supplement is typically the way to go.
However, it can't be just any curcumin supplement because once curcumin is stripped away from turmeric, it's poorly absorbed into your bloodstream during digestion.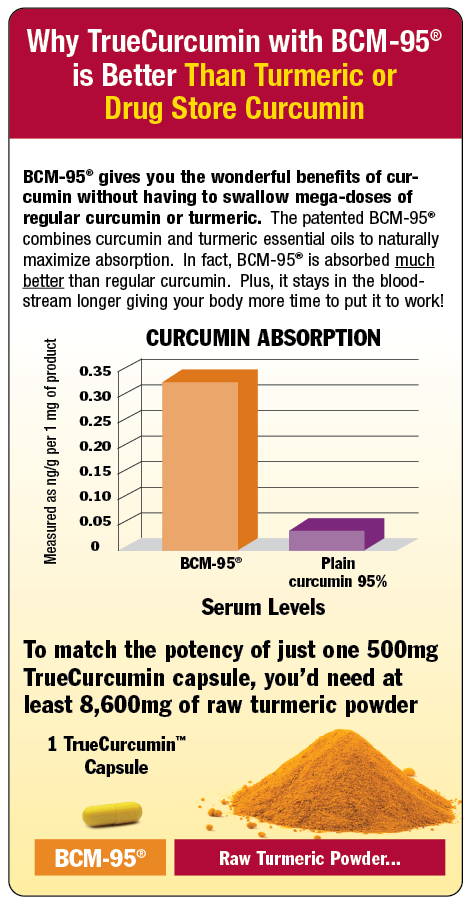 This problem has been overcome thanks to the patented BCM-95® extract. The secret is to "reunite" curcumin with essential oils in turmeric – no foreign substances are used.
This combination of curcumin and turmeric oils can dramatically improve the absorption of curcumin.
For example, when comparing the absorption and sustainability in the bloodstream, just 400mg of BCM-95® is equivalent to about 2,500mg of regular curcumin.
Another method used to improve curcumin absorption and bioavailability is to combine curcumin with the black pepper extract, piperine.
In a head-to-head test against a piperine-curcumin formula, BCM-95® was found to be superior, with a greater bioavailability, relatively speaking.
It's also important to note that the turmeric essential oils in BCM-95® are only known to act and enhance the absorption of curcumin – and nothing else.
This is important because certain "bio enhancers" not from turmeric (like piperine) may impact other substances beyond curcumin and cause drug interaction concerns.
That's why we only use BCM-95® in our TrueCurcumin™ supplement.
BCM-95® is the Most Researched "Bio Curcumin" in the World.
Demonstrating effective absorption and bioavailability of curcumin is unquestionably important, but it's just the first step.
More important is demonstrating that the curcumin ingredient can offer benefits when taken regularly as a supplement. Here too, BCM-95® shines.
In fact, the owner of BCM-95® has found that it is the most researched "bio available" curcumin in the world – with 64 published independent research papers as of February 2020.
Plus, BCM-95® has an 18 year track record of trust and safety with consumers from 60 countries across the world.
BCM-95® helps support a healthy inflammation response and antioxidant function in your body, aiding joint and muscle health, supporting a balanced mood, cognitive function and immune system function.
Some of the key benefits you may experience from the BCM-95® in TrueCurcumin™ include:
Helping to promote joint comfort and greater mobility

Helping to support cardiovascular and heart health

Helping to promote cognitive health and brain function

Helping to support a balanced mood

Helping to support immune system function and healthy aging.
To optimize results, when starting TrueCurcumin™ you may want to try taking two TrueCurcumin™ capsules daily for the first 8 to 12 weeks, and then take one capsule daily thereafter to maintain benefits.
BCM-95: Made from the Finest Turmeric Grown
with

Organic

and

Sustainable

Farming Practices.
Ideal conditions for growing turmeric is a frost free climate that gets plenty of rain, but in soil that drains rapidly.
You'll find these conditions in Northeast India – which is why this region is known for producing the finest turmeric plants.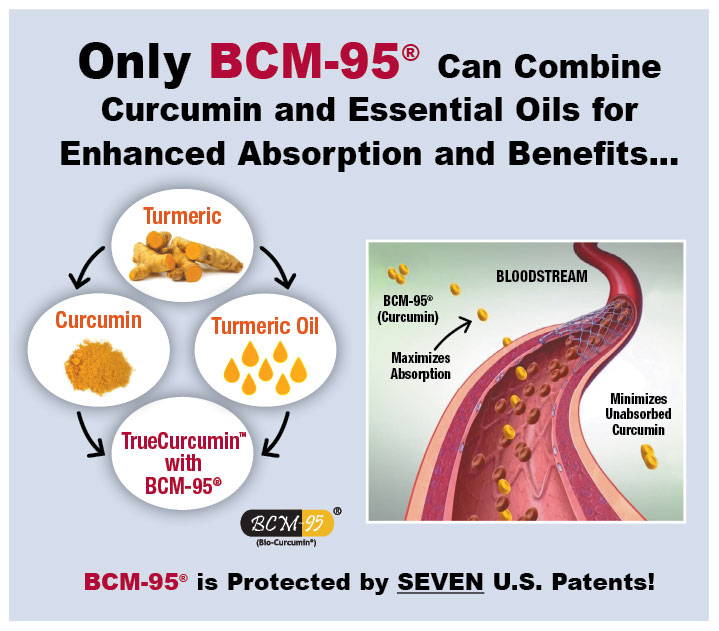 The turmeric for BCM-95® comes from the Northeast India region.
The local farmers are very careful about the organic farming techniques they use. You won't find pesticides or harsh chemical fertilizers on the farms used to make BCM-95®.
Instead they strictly use natural fertilizers like animal manure and repurposed turmeric roots, rhizomes and leaves.
Most of the work, including harvesting, is done by hand. From start to finish, very little machinery is used.
Since turmeric is such an important crop to the region, the locals are careful to use eco-friendly and sustainable practices.
The makers of BCM-95® make sure the farmers are paid reasonable, competitive prices for their crops.
Save on TrueCurcumin and Get This Free Gift Too…
TrueCurcumin™ works best with continuous use – when you take it day in, day out.
So it makes sense to stock up and save a lot more money at the same time.
For these reasons, I highly recommend our 6 bottle Best Value Deal – where your per bottle price drops from $24.97 to just $20.66, a total savings of $25.86.
Plus, you'll get a FREE bottle of TrueD3™, a $9.97 value, as a gift.

With immune health on all of our minds, maintaining a healthy vitamin D level is more important than ever, and TrueD3™ helps support you in this goal.
What's more, emerging research suggests that combining curcumin and vitamin D3 may support memory function – a nice extra potential benefit.
Even better, as a NatureCity® Club Member, you save another 25% - so with the Best Value Deal, your TrueCurcumin™ price decreases to only $15.50 a bottle.
That's just $0.52/serving – an incredible bargain!
Plus, as a Club Member you get FREE Shipping – saving another $6.95! And you still get your FREE bottle of TrueD3™.
When you add it all up, you save a total of $73.76!
If you're not a NatureCity® Club Member, today is the perfect day to join.
For just a $39.00 membership fee, for the next year you'll get an extra 25% off every order and never pay shipping…a $6.95 savings each time you order.

And your savings start with today's order… it's definitely the way to go!
Not Only Do You Save a Whopping $73.76,
You Don't Risk a Single Penny
Remember, if you're NOT delighted, you get a 100% refund. This money back guarantee is good for a full year.
You could use all 180 capsules of TrueCurcumin™ and the entire bottle of TrueD3™, and on the 364th day get every penny back.
Order today and we'll get your TrueCurcumin™ out to you right away!
Yours for Good Health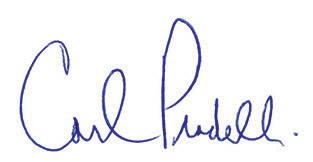 Carl Pradelli
      President & CEO