In 1789, Benjamin Franklin wrote that the only things certain in this world are death and taxes.
If Ben were alive today, he would consider adding something else for men: prostate problems! Almost every man will experience prostate health challenges during their lifetime.
These range from things like urinary difficulties to other complications like loss of sexual desire or function.
The good news is there are ways to promote prostate health nutritionally. In this newsletter, we summarize our seven favorite dietary supplement ingredients to support prostate and urinary health:
#1 PhytoPin®: Scientifically Researched Beta Sitosterol
The foundation of any good prostate supplement should begin with the plant phytosterol known as beta sitosterol.
One of the landmark research studies involving beta sitosterol was conducted by scientists at the University of Bochum in Germany, and published in prestigious journal, The Lancet. This study was a randomized double blind placebo controlled study.
The 200 men in this study (average age of 65) took either 60mg of natural beta sitosterol daily for 6 months, or a placebo. The group taking the placebo did not experience an improvement.
On the other hand, those supplementing with beta sitosterol improved on several urinary flow measures as well as the total IPSS score.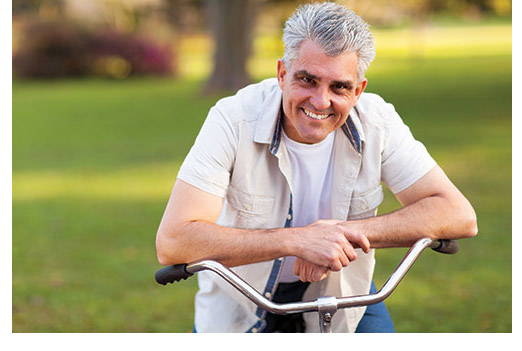 IPSS is an index that uses seven separate measures to assess prostate and urinary health. It is sometimes called the "gold standard" for evaluating prostate and urinary health ingredients.
The IPSS index considers these seven factors:
urinary frequency,
bladder emptying,
intermittency,
urgency,
weak stream,
straining and
nocturia (having to urinate
frequently at night).
The specific beta sitosterol used in this study was from French pine trees and branded as PhytoPin®.
It's believed that beta sitosterol works by helping the body maintain healthy DHT levels. DHT is considered to be a significant cause of prostate and urinary health challenges.
You should also note that PhytoPin® beta sitosterol was the subject of a second clinical study published in the British Journal of Urology.
This study used a 130mg daily serving of PhytoPin® beta sitosterol, and results were similar to those attained with the 60mg serving – so in this case more is not necessarily better.
#2 – Flowens®: First Scientifically Backed
Cranberry Extract for Males
You may know that the antioxidants and other nutritional compounds in cranberries have a long history of use for urinary tract health – with much of the focus on women.
For the first time, a cranberry extract has been developed specifically for men. It is called Flowens®, and research indicates it helps support prostate and urinary health in numerous ways.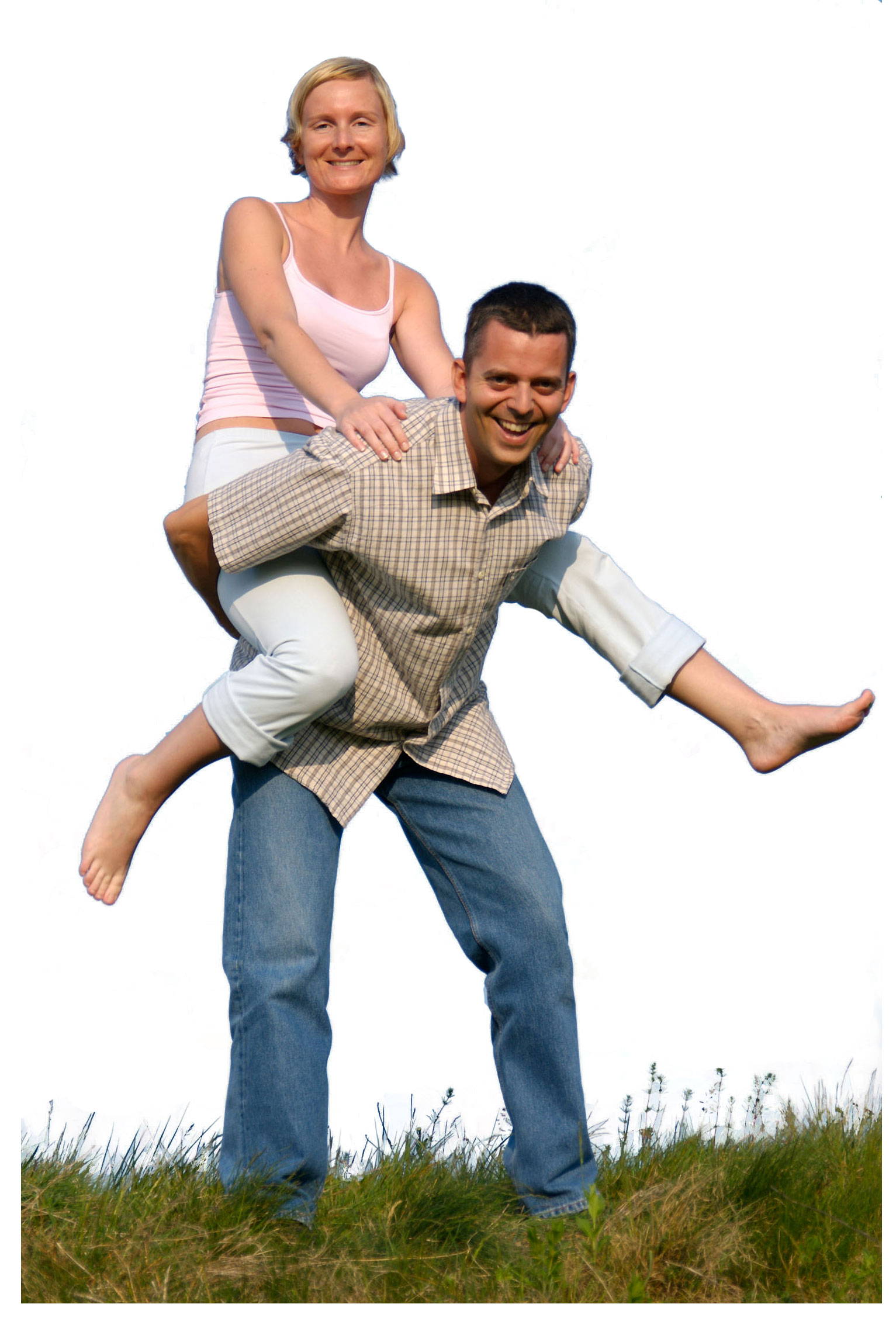 Flowens® was the subject of a randomized double blind placebo controlled study published in the World Journal of Urology. The study involved 124 men (average age of 53 years old) considered to be experiencing moderate urinary flow challenges.
Using the IPSS scale scores, the researchers concluded Flowens® helped men taking either 250mg or 500mg daily for six months.
However, the results from those taking 500mg daily were much better.
In particular, Flowens® helped men with urinary "voiding" (more complete bladder emptying with less straining) and "storage" (reduced frequency and urgency).
We recommend seeking a prostate supplement with the full 500mg daily serving of Flowens® to help optimize potential benefits.
#3 – AGEprost™: Caribbean Tradition Now Supported by Science
The herb Ageratum conbyzoides has been used traditionally in the Caribbean for prostate and urinary health.
This herb contains many compounds that may help support prostate health such as terpenoids, sterols, flavonoids, coumarins, and lignans.
AGEprost™ is the first scientifically backed extract of Ageratum conbyzoides for prostate and urinary health.
In a randomized double blind placebo controlled study published in BioFactors, 109 men received either 250mg of AGEprost™ or a placebo daily for twelve weeks.
After twelve weeks those taking AGEprost™ experienced an improvement in their IPSS scores.
Most notably, AGEprost™ may help reduce daytime and nighttime urination frequency.
AGEprost™ is believed to support prostate and urinary health by helping to inhibit the enzyme, 5-alpha reductase, which converts testosterone to dihydrotestosterone (DHT).
As mentioned, excessive DHT is thought to be a major source of many prostate problems.
By helping to control 5-alpha reductase, AGEprost™ may help keep DHT and testosterone levels balanced.
In addition, AGEprost™ promotes urinary health by helping to relax muscles around the urethra and smooth muscles of the neck of the bladder.
#4 – SelenoExcell®: The
Type of Selenium

in
Your Prostate Supplement Matters

When it comes to prostate supplements, one of the most confusing and least understood aspects is the role of the mineral selenium.

Back around 1998 there was great excitement about selenium's ability to influence prostate health based on scientific results.

Importantly, the ingredient used in this research wasn't some run of the mill selenium. It was a specific brand called SelenoExcell® - which is made from high selenium yeast.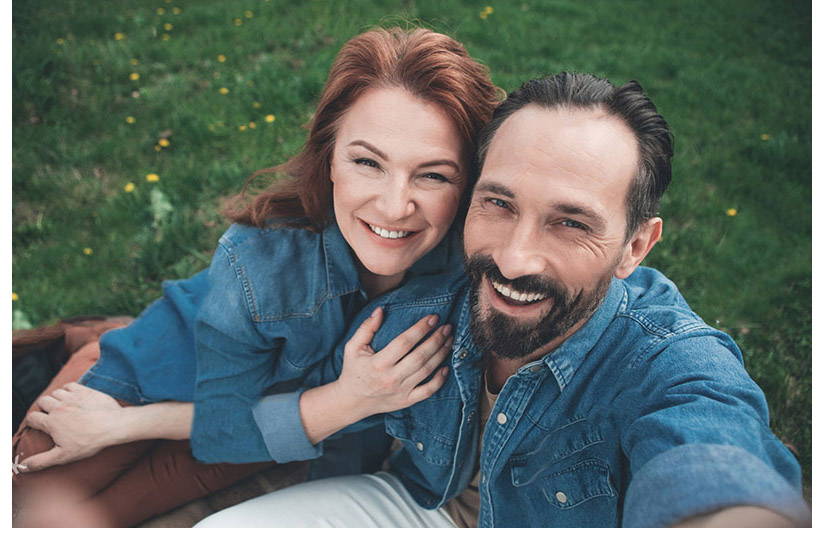 One of the unique features of SelenoExcell® is it's not a single selenium compound, it's a cluster of multiple selenium compounds bound to different amino acids - which is the way your body gets selenium from food.
For example, SelenoExcell® naturally includes selenomethionine, selenocysteine and methylselenocysteine and other forms of selenium.
More recent research has reinforced the benefits of SelenoExcell® on prostate health.
For example, researchers at Penn State performed a head-to-head test of SelenoExcell® versus selenomethionine.
In this study, SelenoExcell® was found to protect the prostate from oxidative stress caused by free radicals - while selenomethionine had no impact.
On top of this, another study published in Environmental Science Technology, showed SelenoExcell® helps rid the body of unwanted heavy metals like mercury and cadmium over a three month period.
For all of these reasons, SelenoExcell® is the selenium of choice to help maintain prostate health.
#5 – Zinc: A Key Mineral for Prostate Protection
Many men aren't aware that their prostate contains up to 10 times more zinc than other parts of the body. This underscores the importance of zinc to prostate health.
Zinc has many functions that help the prostate such as supporting immune system performance and a healthy inflammation response, and acting as an antioxidant.
When it comes to supplements, you want a form of zinc that is well absorbed, so you don't have to resort to taking excessive amounts of zinc.
That's why TrueProstate™ contains zinc bisglycinate chelate - made using the patented Albion TRAACS® system.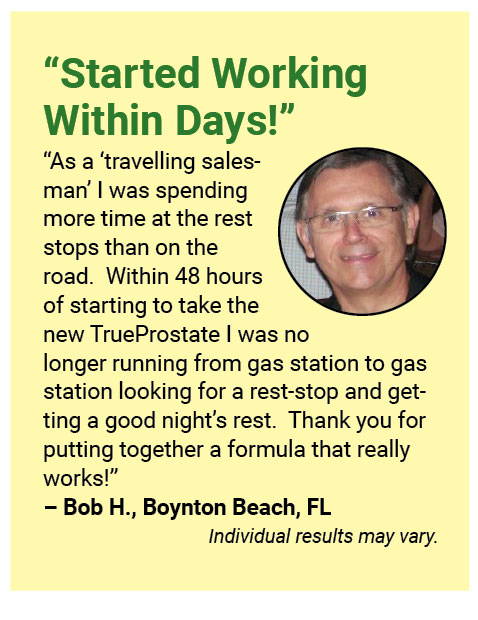 This process couples zinc with two glycine molecules that increases intestinal absorption by protecting the zinc from substances that interfere with absorption (such as phytates and other competing minerals).
The superiority of zinc bisglycinate chelate from Albion has been demonstrated in research studies.
#6 – Green Tea Rich in EGCG:
Helps provide Antioxidant Protection
Some men interested in maintaining prostate health often become avid green tea drinkers.
A reason why is because several large population studies of men have linked regular green tea consumption to healthier prostate tissue and function as men age.
Green tea's potency stems from a group of compounds called catechins that provide strong antioxidant activity.
The most important catechin in green tea is widely considered to be epigallocatechin gallate, or EGCG.
While a supplement isn't a substitute for drinking green tea, a high quality green tea extract can help support prostate health by bolstering antioxidant protection.
A quality green tea extract should contain approximately 45% EGCG and provide around 100mg a day in EGCG as a supplement.
#7 – Vitamin D3: Good for the Body, Good for the Prostate
As you may know, optimizing vitamin D levels in the body is important to support many body functions and maintain performance of numerous body organs.
Prostate health is no different, as multiple population studies have linked higher blood levels of vitamin D to a healthy prostate.
In particular, higher vitamin D levels have been associated with maintaining healthy prostate volume.
When it comes to vitamin D supplements, the D3 form is generally preferred over D2 because it is absorbed better by the body.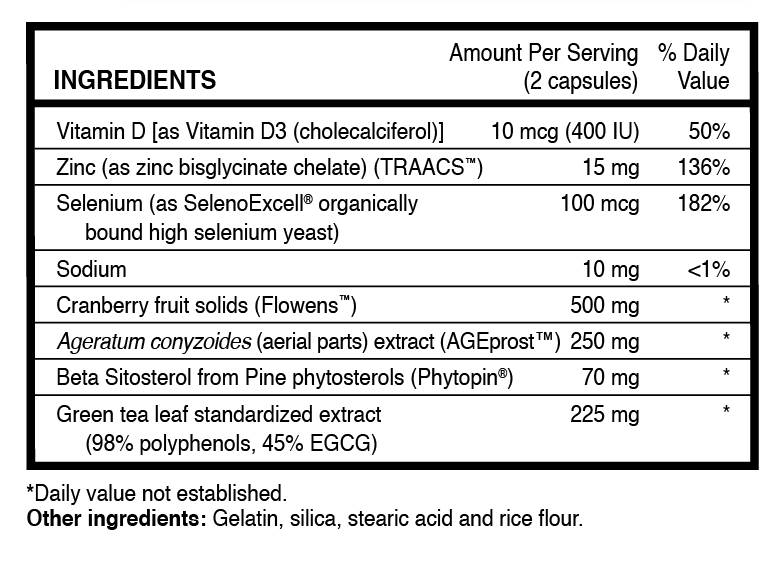 Although prostate problems may be inevitable, by acting now you can help minimize the impact and greatly improve your quality of life.
All men over the age of 40 should consider taking advantage of the scientific research findings and use a dietary supplement containing the seven nutrients described in this report.
You can get all of these nutrients in our TrueProstate™ formula.
A Great Prostate Formula
That's A Great Value Too!
You've read about the details of the seven ingredients that make TrueProstate™ a state-of the-art formula– and now it's time for you to put it to your own personal test!
In the offer shown below, you can try TrueProstate™ for as little as $24.87 a bottle. That works out to just $0.83 a day. You can't beat that!
Just order below or give us a call at 1-800-593-2563 and we'll rush TrueProstate™ to your home. Please act today!
Yours for Better Health,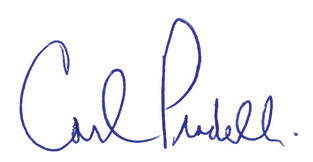 Carl Pradelli
    President & CEO