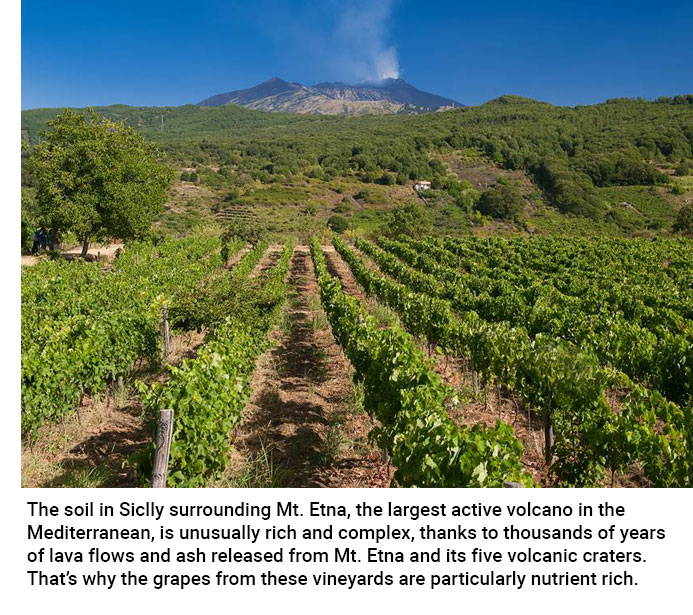 Super fruits are unique because they contain higher levels of health promoting "phytonutrients" than regular fruits.
The most important of these are beneficial antioxidant-like nutrients called polyphenols.
Polyphenols are pigmented compounds found in many plants, fruits and vegetables that provide color to these foods.
Countless research studies indicate that polyphenols can help your body in many ways.
In fact, researchers at the University of Barcelona found those with the highest dietary polyphenol intake could reduce mortality rates by up to 30%.
Based on this study, your targeted daily intake for polyphenols should be 650mg or more – the individuals with 30% higher risk of dying were getting 500mg or less.
To help fortify your daily polyphenol intake, we formulated the TrueBerry7™ drink powder. Each scoop of TrueBerry7™ contains about 460mg of a wide variety of polyphenols from seven super fruit extracts.
If you drink 2 glasses a day like I do, you get about 900mg of polyphenols.
TrueBerry7™ also provides 2 grams of soluble fiber per serving, and does not contain any sugar, artificial sweeteners or preservatives.
Here's a summary of the magnificent super fruits you get in every scoop of TrueBerry7™ and some of the benefits they can offer you…
CogniGrape®: Promotes Cognitive Performance and Mood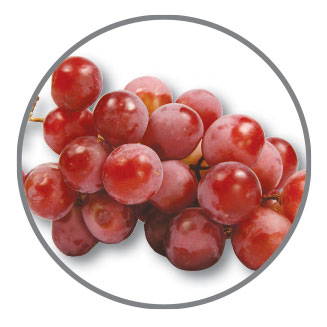 Sicily is known for producing many nutrient rich – and delicious – fruits and vegetables.
Part of this is due to the very rich soil in the areas surrounding Mt. Etna, the main volcano in the Mediterranean region.
This together with the local climate cause an intense red pigmentation in the flesh of grapes, which is rich in beneficial polyphenols called proanthocyanidins and anthocyanins.
Grapes grown at the base of Mt Etna are used to make CogniGrape®.  
A 2017 study found that taking 250mg of CogniGrape® daily can help promote better cognitive function.
This study involved 111 participants who were healthy older individuals. Those taking CogniGrape® experienced improvements in memory and brain function in just 12 weeks.
Better yet, those taking CogniGrape® also experienced a more positive mood balance and increased ability to respond to everyday stressors. 
Perhaps these are side benefits of being able to think clearer and remember better.
No doubt, when you're less forgetful and more easily remember where you left your phone or car keys, you feel less stressed and better about yourself!
NeuroFactor™ Whole Coffee Fruit:

Promotes BDNF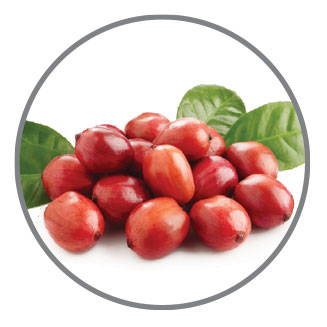 The coffee you drink comes from the bean inside the fruit, but the bean represents only about 20% of the coffee berry.
The remaining 80% is a beautiful red colored flesh that's chock full of beneficial nutrients. Yet the flesh is usually discarded and thrown away.
And as it turns out, the whole coffee fruit offers more than just the beans – particularly when it comes to brain health.
NeuroFactor™ whole coffee fruit helps stimulate the production of the neuroprotein BDNF, or Brain-Derived Neurotropic Factor.
You know how your brain feels awake after exercise? In part, that's the release of BDNF going to work.
Now with NeuroFactor™, you can help support a balanced mood in the short term, and over the long term, healthy BDNF levels may help promote your cognitive health by:        
Helping existing neurons (brain cells) survive and thrive
Promoting the growth of new neurons and synapses in the brain, and
Supporting the memory, learning and thinking functions
NeuroFactor™ is a patented, whole coffee fruit extract. Only premium grown Arabica coffee cherries are used from farms certified by Fairtrade International and Rainforest Alliance.