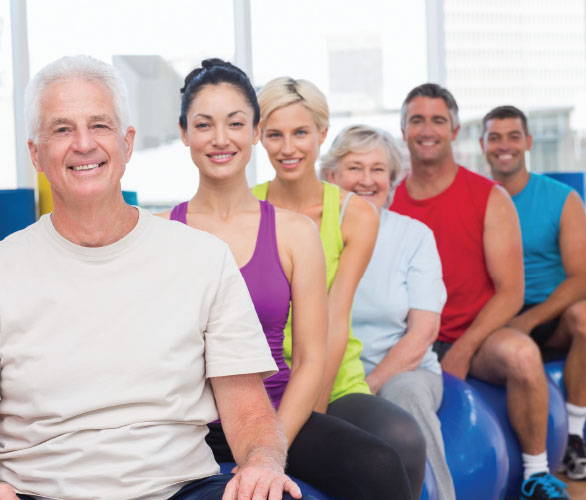 One of keys to enjoying life as we age is giving your joints and surrounding muscles the nutritional support they need. Moving and staying active is hard to do without it.
To help you with this, we created TrueJoint FLX™- our most powerful joint formula that works so well because it provides many nutrients your joints crave.
TrueJoint FLX™ is designed to help support your joints in both the short and long term so you can stay active and mobile, while feeling less discomfort.
In fact, with TrueJoint FLX™ you may even start to feel a difference in the first week, and continue to feel improvements over the ensuing weeks.
You may find your walking speed increases, or that it's easier to climb stairs.
As important, TrueJoint FLX™ can help promote healthy cartilage and connective tissue (which is found in ligaments, tendons and muscles).
This can lead to a healthier, stronger body over the long term.
Here are some ingredient highlights, and how they can help comfort and cushion joints…
TamaFlex® – The New Joint Health Superstar
The scientific evidence for TamaFlex® continues to grow and they will soon publish a third human study with data supporting the joint health benefits you too may experience.
Here's what we find unique about TamaFlex® and why we feature it in TrueJoint FLX™:
The scientific research indicates that TamaFlex® covers some of the joint health basics like helping with joint discomfort, flexibility and range of motion.
In fact, researchers found that users started to notice a difference in just 5 days – and they continued to make steady improvements over 8 weeks with daily TamaFlex® usage.
Tip: although benefits may start in the first week for many, without a clinical evaluation, you may not notice changes this quickly. As mentioned, results kept getting better and were more measurable after 4 and 8 weeks with daily usage of TamaFlex®.
On their own, these findings are impressive, especially because many of these assessments were done using "gold standard" placebo controlled research methods including blood and urine testing.
The scientists studying TamaFlex® went a step further… and evaluated the "functional" performance of joints. In other words they wanted to know, are TamaFlex® users actually seeing a benefit doing everyday activities?
The answer was a resounding yes. Compared to the placebo group, those taking TamaFlex were able to increase walking speeds and the distance walked, and also climb up and down stairs in less time. Real results that can help you stay active and live better!  
On top of this, "urinary CTX-II" testing found TamaFlex® can uniquely help protect joint cartilage, collagen and other connective tissue from substances that seek to destroy it as we age.
When joint cartilage degrades, fragments of type II collagen (called CTX-II) are released and ultimately get excreted in urine.  
The decline in urinary CTX-II was seen after study participants took TamaFlex® for 8 weeks indicates that TamaFlex® may help protect joint cartilage.
This is important for maintaining healthy joint and muscle function over time.
Whether you're a young adult or an active mature adult desiring better joint function and mobility, we recommend making TamaFlex® part of your day!
The Story Behind TamaFlex®
You may be wondering how the amazing TamaFlex® ingredient was discovered. As with many new innovations, this one came about partly by sheer luck.
A practitioner of Ayurvedic medicine (traditional medicine in India) stumbled upon a remote village in India where he noticed the older population were unusually mobile and limber.
Intrigued by this, he studied the lifestyle and dietary habits of the villagers, and discovered they used tamarind seeds in their flour, which he hadn't seen before.
This village was fairly poor, and the locals added the tamarind because it helped add bulk to the flour, allowing them to feed more villagers and "stretch" their food supply.
Tamarind seeds come from a tree found in tropical and subtropical regions, and this village had plenty of seeds available.
Since the use of tamarind seeds was the only unique food item consumed by this village, the Ayurvedic practitioner returned to his university lab and started studying the properties of tamarind seeds.
Better yet, he attracted the interest of one of the world's premier botanicals research companies, Laila Nutraceuticals.
The researchers quickly realized that these powerful seeds acted in several ways that can help support joint health and function (explaining why the villagers were very mobile).
For example, tamarind can help support a healthy inflammation response by helping to promote normal COX-2 and 5-LOX enzyme activity (these are two major inflammation pathways).
In addition, tamarind can help promote synovial fluid (helping to keep joints lubricated). Plus it can help protect joint cartilage by shielding it from destructive MMP enzymes.
As mentioned, Laila is pretty sophisticated, and has researched a lot of botanicals in the past few decades. They were pretty stunned by the properties of tamarind, so they decided to compare its effects to another revered Indian spice, turmeric.
Here's where the story gets more interesting – although both tamarind seeds and turmeric each offer great joint health potency on their own, the combination of the two resulted in something even more powerful!
This led to the filing of a patent, and the patented combination of these two natural wonders is called TamaFlex®.
As mentioned, the initial observations of the villagers and findings by Laila are currently backed up 3 double blind, placebo controlled scientific studies involving TamaFlex®.
The same 250mg of TamaFlex® found to be optimal in the research is in a daily serving of TrueJointFLX™, along other high quality joint supporting nutrients.
TendoGuard™: Better Comfort, Mobility and Strength
TendoGuard™ is a potent combination of collagen (Types I, II, V, X), and hyaluronic acid (HA), chondroitin sulfate and mucopolysaccharides from egg shell membrane.
Together these nutrients help promote healthy cartilage and connective tissue – helping to provide comfort, strengthen muscle and improve mobility.
TendoGuard™ is sourced and made in the USA, and combines two chicken derived materials, eggshell membrane and cartilage from the sternum (which provides the collagen).
The collagen in TendoGuard™ can help replenish collagen lost during normal aging (important for healthy connective tissue).
In turn, this helps to promote joint mobility, flexibility and range of motion.
Also notable, is the hyaluronic acid (HA) that TendoGuard™ provides (around 40mg per day).
Many people associate HA with skin health, but it's an important component of the fluid that helps to lubricate your joints – which is called synovial fluid.
Synovial fluid acts as a cushion and shock absorber in your joints, so you can support weight without scraping bone on bone.
Hyaluronic acid is important because it provides needed viscosity to the synovial fluid.
Without enough HA, synovial fluid that is "too thin" can actually cause joint discomfort instead of protecting you from it.
TendoGuard™ also provides you with chondroitin sulfate – which is a major component of the cartilage that lines joints. Joints and cartilage need chondroitin sulfate to maintain good and normal function.
Here's 3 ways chondroitin sulfate can help support cartilage:
1) Provides structure to cartilage and holds nutrients and water.
2) Allows other molecules to move through cartilage (important as there is no blood supply to cartilage to do this).
3) Helps balance the activity of enzymes and other substances that break down collagen and cartilage in joints.
In addition to hyaluronic acid and chondroitin sulfate, TendoGuard™ contains other mucopolysaccharides (also called glycosaminoglycans), which are complex sugars that help the body build cartilage, tendon and connective tissue, and cushion joints.
Together the nutrients in TendoGuard™ help promote healthy cartilage and connective tissue – helping to provide comfort, strengthen muscle and improve mobility.

Fast Actin' ParActin® Completes This Powerful Formula!
ParActin® is a patented extract of the Andrographis paniculata plant, which has been used in southern Asia for many years to help keep the body's inflammation response functioning normally.
ParActin® gets its name from what it does – which is to promote PPAR-Y, a protein that helps to balance the inflammation response in the body.
More recently, a second way that ParActin® can help joint health has been identified, which is helping to protect against the damaging effects of oxidative stress. ParActin® does this by supporting your body's natural antioxidant response.
Finally, ParActin® is believed to help support healthy cartilage by protecting against the loss of collagen, hyaluronic acid and other key components of cartilage.
In several research studies, taking between 100mg and 300mg of ParActin® daily has been shown to help keep the inflammation system functioning normally. This can result in greater joint comfort and function, and support better overall health.
The most recent scientific study compared taking 300mg and 600mg of ParActin® daily. 
The findings from this study suggested that more was not better, and 300mg may be the optimal amount to take daily to support joint health in most adults.
TrueJoint FLX™ provides this 300mg daily dose of ParActin® to help comfort and cushion joints.
Like with TamaFlex®, the joint health benefits of ParActin® can start fast and can get better with continuous use.
For the ultimate in joint and muscle support, put the 7-in-1 unique TrueJoint FLX formula to work so you can keep the healthy, active lifestyle you want!
Save on TrueJoint FLX™ and Get a

 

FREE Bottle Too…
TrueJoint FLX™ works best with continuous use – when you take it day in, day out.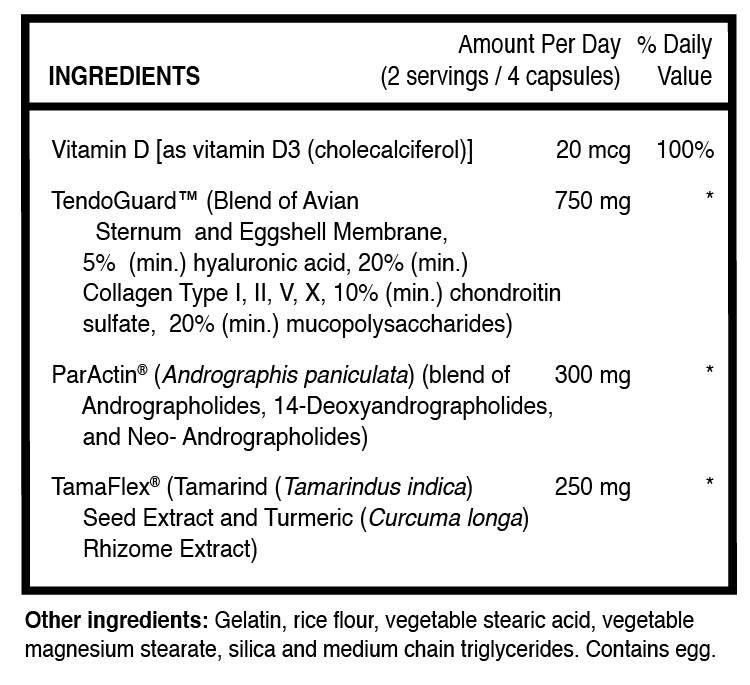 You don't want any interruptions, especially early on.
That's why at a minimum, it's wise to choose our 3 bottle "Good Value Deal", which will save you some money per bottle.  
However…it's a much better idea to just get the 6 bottle "Best Value Deal" and maximize your savings.
With the Best Value Deal, your per bottle price is $27.98… you save $6.99 per bottle.
And that's not all...
Under this limited time special offer, when you choose the Best Value Deal, you'll also get a 7th bottle of TrueJoint FLX™ for FREE!
When you include the 7th bottle you get for FREE, this lowers your overall bottle cost to just $23.98! 
Given all the potency and ingredients in TrueJoint FLX™, that's an incredible bargain!
Plus, you get FREE Shipping and Handling – saving another $6.95.
When you add it all up, you save a total of $83.88!
It's definitely the way to go!
Not Only Do You Save a Whopping $83.88, You Don't Risk a Single Penny
Remember, if you're NOT delighted, you get a 100% refund. This money back guarantee is good for 1 full year. 
You could use all 7 bottles of TrueJoint FLX™ and on the 364th day get every penny back.
Order now, or if you prefer, call us today at 800-771-2399 and we'll get your order on the way!
Act today and we'll get your TrueJoint FLX™ out to you right away!
Yours for Good Health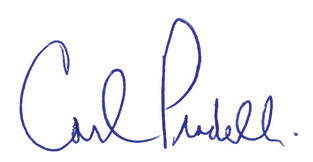 Carl Pradelli
    President & CEO