NatureCity Journal
VOLUME 16 - ISSUE 5 • SUMMER 2020
NatureCity Journal
VOLUME 16 - ISSUE 5 • ESUMMER 2020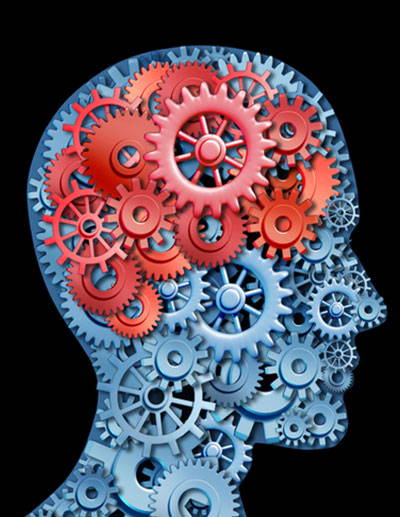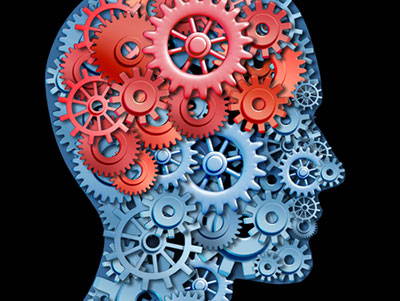 New Study Finds Veri-te™ Resveratrol May Help Cognitive Function
Resveratrol is part of a group of compounds called polyphenols that act like antioxidants.
In addition to helping reduce oxidative stress, resveratrol can help to promote better blood flow to the brain and circulation throughout the body, and can help your body maintain healthy levels of inflammation.
Resveratrol – or trans-resveratrol – is found in small amounts in grapes, red wine, and dark chocolate.
Sometimes products are advertised as containing resveratrol from red wine grapes, but when you look at the details, typically the amount of resveratrol in the product is extremely low, or the grape powder is fortified with resveratrol from another source.
In our view, it does not make sense to pay a premium for these misleading products. Most of the resveratrol in supplements sold today is extracted from the Japanese knotweed plant that's grown in China.
This plant contains unwanted substances that can cause gastrointestinal discomfort (emodin) and other substances that need to be eliminated. More concerning is the levels of contaminants and toxins found in many of these knotweed extracts.
Our TrueResveratrol™ product avoids these concerns by using the pure, naturally fermented resveratrol branded as Veri-te™, which is over 98% pure trans-resveratrol.
Veri-te™ was developed by a Switzerland based company called Evolva, a pioneer and global leader in sustainable, fermentation based natural ingredients.
With the Veri-te™ innovation, we believe they now offer the highest quality resveratrol ingredient in the marketplace.
Non-GMO Veri-te™ is made in Europe using a proprietary natural fermentation process.
The starting material is sugar. Other materials used in the fermentation "brew" include baker's yeast, glucose, water and some vitamins and minerals. The resveratrol is recovered from the growth media using only water and ethanol as solvents.
The resulting Veri-te™ resveratrol is over 98% pure. Better yet, it is contaminant and food allergen free.
As important, Veri-te™ resveratrol is the subject of a significant amount of research and clinical trials.
One of these studies is the Resveratrol Supporting Healthy Aging in Women (RESHAW) clinical study, conducted by the University of Newcastle in Australia and funded by the country's National Health and Medical Research Council.
This two-year clinical trial is one of the largest and longest-running trials of its kind, investigating the impact of Veri-te™ resveratrol on cognitive performance.
In the double-blind, placebo-controlled crossover design, 125 post-menopausal women were assigned to either receive 75 mg of Veri-te™ resveratrol or placebo twice daily for 12 months, then switched interventions for the next 12 months.
At the end of the study, participants in the resveratrol group saw improvements in brain processing speed and cognitive flexibility compared to the placebo group.
Both of these domains are part of executive function, requiring speed, perceptual reasoning, and accuracy to accomplish tasks.
Executive function declines with age, with processing speed and cognitive flexibility being among the first cognitive changes reported in healthy older adults.
The researchers believe that the cognitive improvements may be due, in part, to sustained improvement of cerebral blood flow.
Subjects taking Veri-te™ resveratrol saw significant improvements in blood flow velocities and a measure of stiffness in cerebral vessels, compared to placebo.
This is important because cognitive decline and ultimately dementia are linked to accelerated decline in resting cerebral blood flow and cerebrovascular function due to decreased delivery of oxygen and nutrients to vulnerable parts of the brain.
Study Identifies Factors that Predict Progression to Frailty

Frailty makes people susceptible to disability. According to the Merck Manual, common features of frailty include weakness, slowed motor function, weight loss, muscle wasting (sarcopenia), exercise intolerance, frequent falls, immobility and incontinence.
Pre-frailty is a precursor to frailty and is present in people who meet one or two of the following criteria: low grip strength, low energy, slowed walking speed, low physical activity, and/or unintentional weight loss.
A new study published in BMC Geriatrics identified factors that significantly predict the progression from pre-frail to frail. The study was conducted by researchers from Flinders University in South Australia.
The researchers recruited 656 adults with an average age of 60 living in community-dwelling settings. The participants were assessed for frailty using the Fried frailty phenotype. They were classified as not frail (59.2%), pre-frail (39.0%), and frail (1.8%).
Progression from not frail to pre-frail was found to be closely associated with decreases in balance and functional stability, hearing loss, low BMI, and poor nutrition.
The factors that were closely associated with the progression from pre-frail to frail were as follows:
1) Living alone
2) Poor sleep quality
3) Depression and anxiety
4) Difficulty climbing stairs, and
5) Reduced appetite.
Improving nutrition, regular exercise and staying engaged mentally may help reduce frailty risk.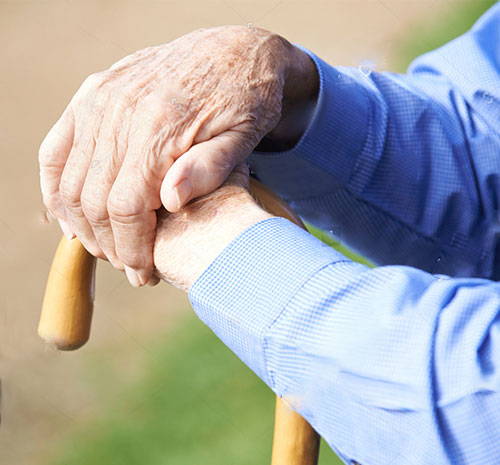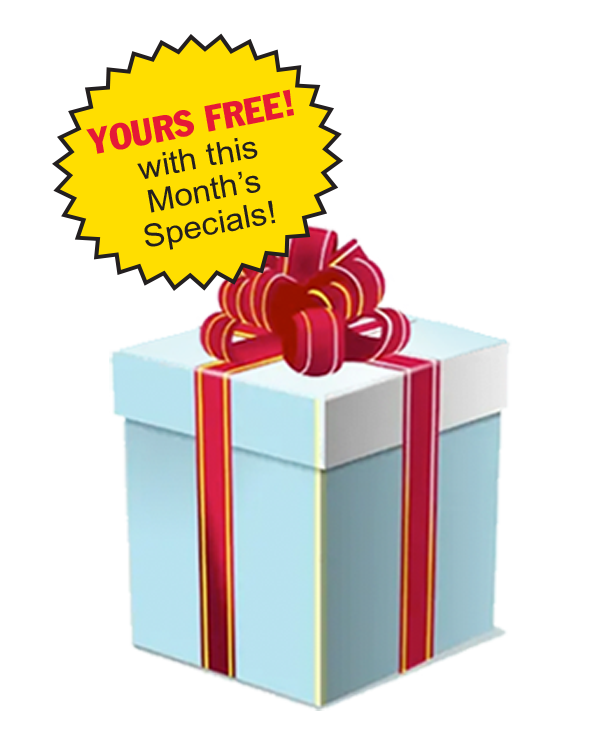 Choose Your Own FREE Gift When You Order...

As part of our "Christmas in July" celebration, we have a special bonus gift for you!
When you select any one of our money saving special offers, we're going to let you choose your own gift. You'll get a FREE bottle of any one of the 32 products below.
It's a great opportunity to get an extra bottle of one of your favorite NatureCity® products…or try something new. Please act today!
As always, everyone at NatureCity® appreciates your business!
| | | |
| --- | --- | --- |
| • TrueAloe™ Organic Capsules | • TrueSlim™  | • TrueAloe™ Cleansing Bar |
| • TrueLife PB™ | • TrueGlucoSP™ | • TrueOmega-3™ |
| • TrueCoQ10™ Ubiquinol 50mg | • TrueReGen™  | • TrueMilkThistle™ |
| • TrueVision™ | • AloeCran™  | • TrueALA™ |
| • TrueBP™ | • TrueResveratrol™ | • TrueCurcumin™ |
| • TrueAloeGel ™ | • TrueEZ-D™ | • TrueE™ |
| • TrueProstate™ | • TrueMulti™ | • TrueD3™ |
| • TrueBerry7™ | • TrueB™ | • TrueCapros™ |
| • TrueCirc™  | • TrueRecall™ | • TrueAsta™ |
| • TruePS™ | • TrueMulti™ with Iron | • TrueMagnesium™ |
| • TrueHNS™ | • TrueC™ |   |
Yours FREE with any of this month's Specials!

Q&A - You Ask... we Answer!

Q: Where is the best place to store the TrueLife PB™ probiotic?
 A:  Although TrueLife PB™ is carefully packaged to protect against elements that destroy probiotics, taking extra precautions is never a bad idea.
Exposure to oxygen and moisture are two of the biggest concerns that can affect a supplement capsule, and with respect to TrueLife PB™, we'd rate moisture exposure as the top concern.
We recommend storing TrueLife PB™ in a cool and dry cabinet that seals well. If possible, use a cabinet that's not opened too frequently, particularly if the cabinet is in a bathroom or kitchen (which tend to have spikes in humidity). Because of the moisture in refrigerators, we do not recommend using a refrigerator to store TrueLife PB™.
Moreover, this storage advice is good for all of the supplements we sell at NatureCity®, not just TrueLife PB™.
Q: How much caffeine is in the NeuroFactor coffee berry extract in TrueBerry7™?
A: NeuroFactor does not have a high caffeine content; there is typically less than 1mg of caffeine from the NeuroFactor in a serving of TrueBerry7™.
Q: How long does it typically take to get benefits from TrueVision™?
A:  TrueVision™ can increase the macula pigment and support photoreceptor cells that help protect your vision after 2 to 3 months of use. As a result, in addition to protecting your vision for the long term, you may also experience benefits such as improving your ability to see in low light, and enhancing glare recovery, contrast sensitivity and visual acuity.  
Since changes happen slowly over time, sometimes clients don't realize how much they've improved since they started TrueVision™.
Q: Is vitamin D more efficacious when combined with vitamin K2?
A: To get the most from vitamin K2, your body also needs ample amounts of vitamin D3 – but they don't necessarily need to be in the same product, they can be taken separately.
One of the key ways vitamin K2 works is activating two proteins: osteocalcin (for bone health) and GLA protein (MGP) for cardiovascular health.   For your body to produce these proteins (so vitamin K2 can activate), it needs vitamin D3.   We definitely support supplementing with both nutrients.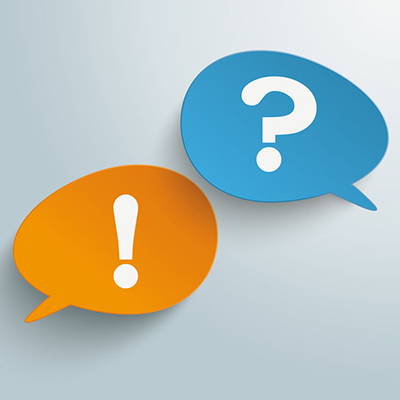 Black Cumin Seed Oil Shown to Help Blood Pressure.  A study published in the journal Food Science & Nutrition Research found that taking a supplement containing 15mg of black cumin seed oil daily for seven weeks helped improve both systolic blood pressure and diastolic blood pressure significantly, on average, in the 19 adults participating in the study. The same adults did not experience a notable improvement while taking a placebo.
Study Finds Probiotic Supplement May Help Reduce Body Weight. A study published in Scientific Reports found that overweight adults who took a probiotic supplement with multiple probiotic strains (total 50 billion CFus per capsule) daily for six months, experienced decreases in body weight, body mass index (BMI) and waist circumference compared to the placebo group. The probiotic group also experienced an improvement in urinary tract health.  
Pycnogenol Found To Help Improve Dry Mouth Symptoms. A new study the journal Minerva Stomatologica found that supplementation with 150mg of Pycnogenol (French maritime pine bark extract) daily may help increase saliva production and alleviate some symptoms of dry mouth. After two weeks, salivary flow and oxidative stress improved significantly in all the participants who took Pycnogenol, and the number of mouth sores and ulcerations were reduced.
High Flavonoid Intake May Help Reduce Dementia Risk.  Flavonoids are a diverse group of phytonutrients that are high in antioxidants and found in almost all fruits and vegetables. Researchers from Tufts University followed 2,801 study participants for an average of 19.7 years. Participants with the highest intake of flavonoids were found to have a 30% lower risk of Alzheimer's disease and dementia compared to those with the lowest intake. These findings stood even after taking into account factors such as diet, education and lifestyle choices.
Fish Oil Supplementation Associated with Better Cardiovascular Health. Brown University and Duke University researchers led a study involving 427,678 people with an average age of 50 who were followed an average of eight years. Approximately 30% of the participants reported taking fish oil supplements on a regular basis. Fish oil supplementation was associated with a 7% decreased risk of cardiovascular events and a 16% decreased risk of cardiovascular disease mortality. For cardiovascular events, the association was strongest in participants with hypertension.
"I have been taking True Life PB for about 5 years. It has completely changed my stomach issues. Before taking this I would have severe pains that felt like a sword was in my stomach, front to back and being twisted. I was a desperate lady when I found this life-changing product. I can't imagine being without it. I was on a different probiotic prior to True Life PB and it was useless. They are not all created equal."
– Louise B., Dallas, TX