NatureCity Journal

VOLUME 17 - ISSUE 5 • EARLY SUMMER 2021
NatureCity Journal
VOLUME 17 - ISSUE 5 • EARLY SUMMER 2021
NatureCity Journal
VOLUME 17 - ISSUE 5 • EARLY SUMMER 2021
New Research Indicates BCM-95® May Help Support Joint and Blood Sugar Health
New Research Indicates BCM-95® May Help Support Joint and Blood Sugar Health
Turmeric is a bright yellow spice from the root (or rhizome) of a plant in the ginger family called Curcuma longa.
In addition to being used in culinary dishes, turmeric has been used for many centuries in Ayurvedic and other traditional Indian and Eastern Asian medicines.
Many of the health properties of turmeric are widely attributed to compounds known as curcumin, which gives turmeric its yellow pigment.
Since turmeric contains only about 5% curcumin, you need to consume a lot of turmeric to get desired health benefits, as most of the health benefits associated with curcumin usually require daily consumption of 500mg to 1,000mg of curcumin.
This is the main reason extracts that isolate curcumin from turmeric became available for use in dietary supplements.
However, this created another challenge – once isolated, the curcumin was no longer absorbed well in the human body.
This problem was solved with the introduction of a curcumin ingredient that is 100% made from turmeric, named BCM-95®.
The patented BCM-95® ingredient provides superior absorption and efficacy by synergistically combining curcumin and a tumeric essential oil named ar-tumerone, resulting in a 100% tumeric extract (with 95% curcuminoids).
No outside "bio-enhancers", which can have drawbacks, are used to make BCM-95®.
BCM-95® is believed to be the most researched bioavailable curcumin in the world, with 70 scientific studies published in high impact journals as of early 2021.
The latest research provides further evidence of BCM-95®'s potential health benefits.
In a study published in the journal BMC Trials, 144 adults with knee discomfort took either 500mg of BCM-95® twice daily, or another anti-inflammatory intervention, for six weeks.
At the end of the study, researchers found that those taking BCM-95® experienced significant improvements in knee discomfort, stiffness and physical function.
The researchers determined that these results were due to BCM-95®'s ability to support a healthy inflammation response.
This was reflected in the blood work of the participants. Those taking BCM-95® experienced significant improvements in the inflammation markers, C-reactive protein (CRP) and TNF-alpha.
The study was conducted by researchers from Maulana Azad Medical College.
A second study looked at how BCM-95® may support blood sugar health. This study was conducted by researchers from the Ahvaz Jundishapur University of Medical Sciences. It was published last month in the journal Phytotherapy Research.
Participants in this study were 82 overweight adults classified as pre-diabetic (meaning higher than normal blood sugar levels, but not diabetic).
They received either i) 500mg of BCM-95®, ii) 30mg of zinc, iii) 500mg of BCM-95® and 30mg of zinc, or iv) a placebo daily for 3 months.
Both the BCM-95® alone, and the BCM-95® and zinc groups improved blood sugar health parameters such as fasting blood sugar, post-meal blood sugar, and insulin efficiency (the zinc only group also improved on all these parameters).
Interestingly, the biggest improvement was experienced by taking the combination of BCM-95® and zinc.
The researchers believe that this may due to antioxidant and anti-inflammatory properties of the BCM-95® and zinc combination.
In addition to joint health and blood sugar health benefits, BCM-95® may support mood and stress levels, cognitive function, immune health, and healthy aging.
Two New Studies Suggest Omega-3s May Help You Live Longer and Healthier

The first study was published in Nature Communications. A group of 50 fatty acids research scientists reviewed 17 cohort studies that evaluated the association between blood omega-3 levels and the risk for all-cause mortality.
The researchers focused on the Omega-3 Index, which is a measure of the amount of EPA and DHA in the blood.
Study participants with the highest Omega-3 Index value (7.6%) were found to have a 13% lower risk of all-cause mortality compared to those with the lowest Omega-3 Index (3.5%). They were also found to have a 15% reduced risk of cardiovascular disease death and an 11% reduced risk of death from cancer.
The second study was conducted by researchers from the Ohio State University College of Medicine. This study considered how omega-3 supplementation may help protect telomeres from stress.
Telomeres are the caps at the end of each strand of DNA that protect chromosomes, like the plastic tips at the end of shoelaces.
A shortening of telomere length has been linked to cell death and poorer health outcomes.
After a stress test, study participants, 138 middle aged adults, were able to maintain telomere length over 4 months by supplementing with either 1.25g or 2.5g of omega-3s daily.
On the other hand those in the placebo group, experienced a 24% decrease in telomere length.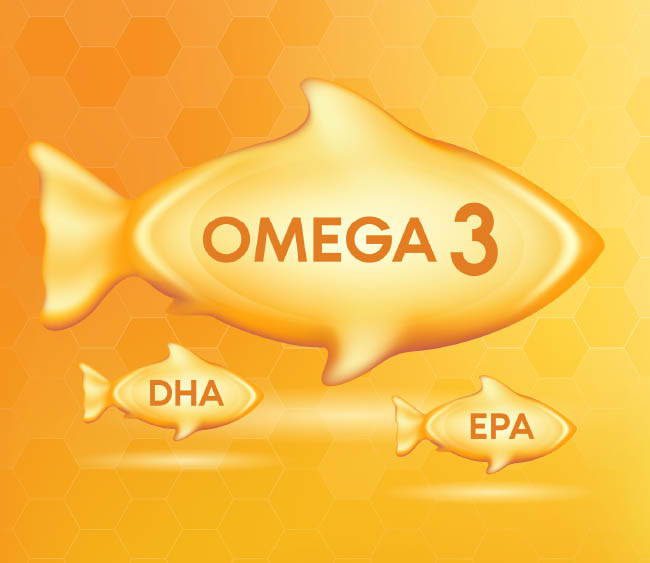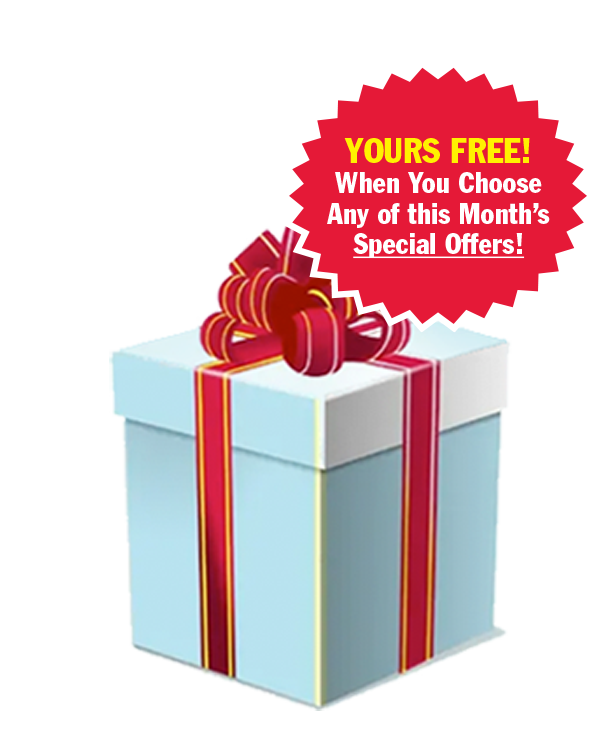 Choose Your Own FREE Gift When You Order...

As part of our "Christmas in July" celebration, we have a special bonus gift for you!
When you select any one of our money saving special offers, we're going to let you choose your own gift. You'll get a FREE bottle of any one of the 32 products below.
It's a great opportunity to get an extra bottle of one of your favorite NatureCity® products…or try something new. Please act today!
As always, everyone at NatureCity® appreciates your business!
New Column
New Column

• TrueAloe™
• TrueSlim™
• TrueLife PB™
• TrueGlucoSP™
• TrueCoQ10™ 50mg
• TrueReGen™
• TrueVision™
• AloeCran™
• TrueBP™
• TrueResveratrol™
• TrueAloeGel ™
• TrueEZ-D™
• TrueProstate™
• TrueBerry7™
• TrueB™
• TrueImmune™

• TrueRecall™
• TruePS™
• TrueMulti™
• TrueMulti™ w/Iron
• TrueAloe™ Cleansing Bar
• TrueOmega-3™
• TrueMilkThistle™
• TrueALA™
• TrueCarcumin™
• TrueE™
• TrueD3™
• TrueCapros™
• TrueAsta™
• TrueMagnesium™
• TrueHNS™
• TrueC™
Q&A - You Ask... we Answer!

Q: A question regarding TrueHNS… are hydrolyzed keratin and Cynatine HNS the same thing?
A:  Cynatine HNS is a "solubilized keratin" which the body can break down and use very easily (this is its main advantage over other keratin ingredients). It's different from "hydrolyzed keratin", which is not very bioavailable (i.e. not easily digested and used in the body). Use of hydrolyzed keratin is fine for cosmetic products like shampoo or hair conditioner, where keratin doesn't have to be digested, but is not a good option for supplements, in our view.
Q: What form of calcium is found in AlgaeCal?
A: The calcium naturally found in AlgaeCal is calcium carbonate. Importantly, the AlgaeCal calcium molecule is very different in shape compared to calcium carbonate from limestone rock (which is used in most supplements), and is close in shape to food sources of calcium, like dairy. This is believed to be a key reason why the calcium from AlgaeCal is absorbed better, and why many users get better results.
Q: How much longer after the product expiration date will the 30 billion probiotic cells in TrueLIfe PB stay alive?
A: The product is designed to ensure at least 30 billion probiotic cells are alive through the expiration date on the box - which is 18 months from the date of manufacture.  
We don't have the specific data to pinpoint how much longer after expiration the product retains that potency, so we don't want to speculate. We believe it's best to use the product before the expiration date arrives.
Q: How much of the turmeric oils are in each TrueCurcumin capsule?
A: Every batch of BCM-95® contains 7-9% essential oils. So in a 500mg capsule of TrueCurcumin there would be a minimum of 35mg of essential oil. Reuniting the essential oils from turmeric with the curcumin from turmeric dramatically improves the absorption and bioavailability of the curcumin in BCM-95®.
For example, when comparing absorption and sustainability in the bloodstream, just 400mg of BCM-95® is equivalent to 2,500mg of regular curcumin.
This is the main reason why BCM-95® has been shown to offer health benefits at much lower doses (serving sizes) than some other curcumin ingredients.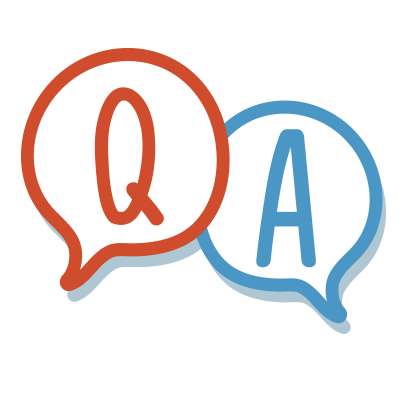 Saffron Extract May Help Improve Sleep Quality.  A study in Nutrients found that adults with mild to moderate sleep disorders who took 15.5 mg of saffron extract daily for 6 weeks experienced significant improvements in sleep duration and quality, compared to those in a placebo group. The saffron group also experienced an increase in time in bed and improvements in ease of getting to sleep by the end of the 6 week study.
Lutein, Astaxanthin and Bilberry Combination Found to Support Eye Health. A study in the Journal of Clinical Biochemistry and Nutrition of healthy adults experiencing eye fatigue found that taking a supplement with 10mg of lutein, 6mg of astaxanthin and 200mg of bilberry daily for 6 weeks helped eye focus, and improved visual acuity (the ability to see fine print and details) and pupil response to light compared to the placebo group.
Supplementation with HMB May Help Increase Lean Muscle Mass.  Beta-hydroxy beta-methylbutyrate (HMB) is a metabolite of the essential amino acid leucine. A review of 9 studies published in European Geriatric Medicine found that mature adults who took between 1.5 g/day to 3 g/day of HMB significantly increased lean muscle mass compared to the control groups, indicating HMB may help with age-related muscle loss.
Thinning Bones Linked to Increased Risk of Heart Attack and Stroke. Seoul National University researchers conducted a study of 12,681 women with an average age of 63. Bone density was measured and all incidents of heart attack and stroke were recorded for 9 years. The researchers found that thinning/weakened bones were associated with a 16% higher heart attack risk and a 38% increased risk of stroke. In addition, a formal osteoporosis diagnosis was associated with a 79% increased risk of cardiovascular disease, even after considering other risk factors.
Excess Belly Fat Linked to Increased Risk of Heart Disease - Even in Those With a Normal Weight. Researchers with the American Heart Association recently published a science review that concludes excess fat in the belly area may increase the risk of heart disease, even in people with a normal BMI and in a healthy weight range. Excess belly fat was also linked to an accumulation of fat around the liver. In addition to calorie reduction, the researchers found aerobic exercise is the most effective exercise for reducing abdominal fat.
"Excellent Formula!" "I have used TrueHNS for more than a year and believe it is strengthening my nails quite a bit. The product includes a patented formulation Cynatine which if you research it has good science behind it and is clinically tested. I will keep ordering this product without fail. I don't know how my nails would be without it."
– Laura D., San Diego, CA
CHECK OUT OUR LATEST MONTHLY SPECIALS!
Choose from these 7 Special Savings Deals and…
and Choose Your Own FREE Gift!

It may not feel like the year-end holidays when you step outside, but we're celebrating this month like it is that special time of year. So we're going to let you choose your FREE gift with this month's special offers!  You can choose any one of the 32 products listed for each special you order. It's a great opportunity to get an extra bottle of one of your favorite NatureCity® items…or to try something new. Either way, it's FREE to you. Please don't delay, because we can only extend this incredible offer through the July "holiday" season!
Your favorite products at great prices!