NatureCity Journal
VOLUME 17 - ISSUE 1 • WINTER 2021
NatureCity Journal
VOLUME 17 - ISSUE 1 • WINTER 2021
Is Ubiquinol Worth The Extra Cost?
About 30 years ago, the first CoQ10 products hit the market.
Supplementing with this nutrient quickly became popular, with many attracted to the heart health benefits of CoQ10.
However, for the first 20 years, your CoQ10 options were limited to the molecule called ubiquinone.
Ubiquinone is the oxidized form of CoQ10, not the active form your body needs. In fact, about 90% of the CoQ10 your body uses isn't the ubiquinone found in many supplements, but ubiquinol, which is the active form of CoQ10.
To get a benefit from traditional CoQ10 supplements featuring ubiquinone, your body must convert the ubiquinone to ubiquinol. This conversion process involves 17 different steps. And as you age, it gets harder for your body to make this 17 step conversion.
Previously, it was thought you start to struggle with this conversion around age 40, but some research indicates it may begin at a much younger age.
You may be wondering "why weren't CoQ10 supplements made with ubiquinol since that's what I ultimately need?"
Until about 10 years ago, this wasn't possible because ubiquinol is very difficult to keep stable, and oxidizes very quickly into the "inactive" ubiquinone.
The CoQ10 market leader, Kaneka Corporation, overcame this challenge, and 10 years later remains the sole reliable source of ubiquinol.
However, given the challenges of manufacturing and keeping ubiquinol stable, ubiquinol supplements cost more than ubiquinone supplements.
We often get the question… "Is paying more for ubiquinol worth it?"
In our view, the answer is a resounding yes. Here's why…
Say you are taking your car on a 100 mile trip. You can take the freeway to get there or use an old, slow state road.
Obviously, taking the freeway gets you there much faster. That's analogous to the difference between ubiquinol and ubiquinone.
Taking ubiquinol to raise your CoQ10 levels is like taking your car on the freeway – you get there faster and more efficiently.
For example, the ubiquinol formulation in our TrueCoQ10 products was part of a head-to-head test against conventional ubiquinone that was published in the Journal of Functional Foods.
This study involved 10 healthy adults over age 60 (average 67 years old).
After taking a single 100mg dose of each product, over the next 72 hours, ubiquinol levels in the blood were 4.3x higher by taking the TrueCoQ10 ubiquinol formulation compared to the traditional ubiquinone.
Other bioavailability studies also have shown the significant superiority of taking CoQ10 as ubiquinol – which makes it worth the extra dollars, in our view.
How does ubiquinol help your heart?
Ubiquinol promotes heart health by helping to provide the cellular energy needed to power the heart.
In particular, ubiquinol is critical in the production of ATP, the body's primary fuel, which has three important heart functions:
1. Contraction – to keep the heart pumping consistently
2. Relaxation – to allow the heart to rest between beats
3. Molecular Synthesis – to maintain heart health by building important cellular components.
In addition, ubiquinol helps provide you with natural long term energy. It's not a stimulant like caffeine, so you may not feel an immediate boost, but over time it can help you sustain higher daily energy levels.
As a potent antioxidant, ubiquinol CoQ10 also helps support healthy aging.
Cranberry Powder May Help Reduce Overactive Bladder Symptoms

Cranberries are fairly well known for supporting urinary tract health.
In fact, earlier this year the FDA approved the qualified claim indicating that 500mg of cranberry extract per serving "may reduce the risk of recurrent urinary tract infection (UTI) in healthy women."
In addition, scientific research found that 500mg of a specific cranberry extract branded as Flowens® helps men with urinary and prostate health – including reducing urinary frequency.
Recently, a new study was published which found that 500mg of Flowens® cranberry extract may help reduce the symptoms of overactive bladder in healthy women.
Overactive bladder causes a frequent and sudden urge to urinate that may be difficult to control. It affects 1 in 3 women, becoming more prevalent after age 40.
The study was conducted by researchers from Weill Cornell Medicine. It was published in The Journal of Urology.
75 women with overactive bladder participated in the study. They were given 500mg of dried cranberry powder or a placebo daily for 24 weeks.
Overactive bladder symptoms were assessed using 3-day voiding diaries and questionnaires.
Participants in the cranberry groups saw significant improvements in overactive bladder symptoms. Specifically, they saw reductions of 16.4% in daily episodes of frequent urination, a 57.3% reduction in urgency episodes, and a 39.7% improvement in "Patient Perceptions of Bladder Condition" scores.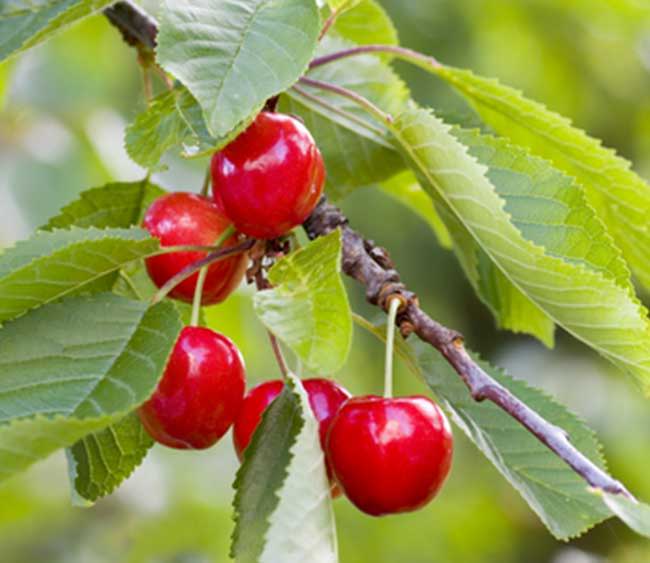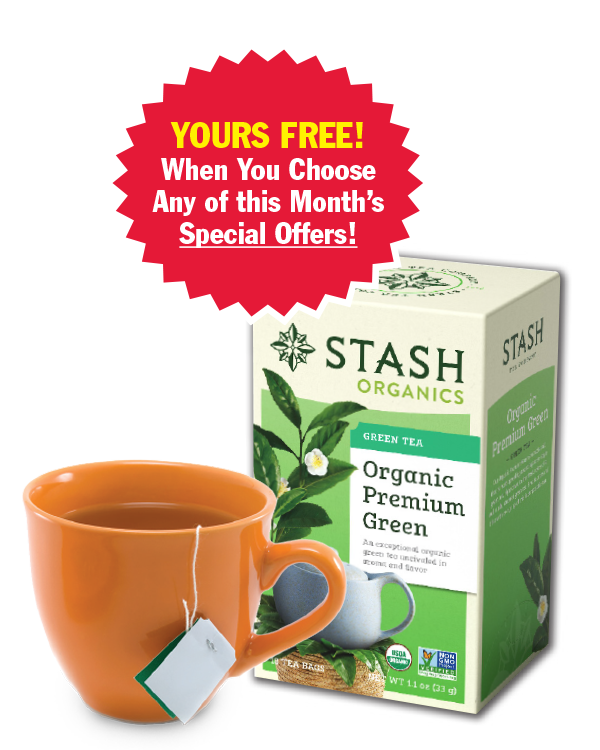 Enjoy Premium Quality, Organic Green Tea
– FREE from NatureCity!

Green tea is the best researched of all tea types and offers the most studied health benefits.  Here are some of the ways drinking green tea has been found to help your body…
• Helps support heart health by promoting better blood vessel function
• Help maintain energy levels
• Help protect against free radical damage
• Help promote healthy liver function
That's why we are once again offering an 18 count box of delicious, premium quality green tea as a FREE gift item.
This tea has been certified organic by Quality Assurance International (QAI) and is Non-GMO Verified.
You'll receive a FREE box when you purchase one of this month's special offers.
The tea you'll be drinking is made with only the top two leaves and bud of Japanese tea plants.
There are no stem "fillers."  The result is an antioxidant rich beverage with a delicious classic flavor and aroma.
Q&A - You Ask... we Answer!

Q: Why doesn't TrueJoint FLX™ have Type III collagen?
A:  The TendoGuard™ ingredient In TrueJoint FLX™ focuses on the collagen types found in articular cartilage – which is the smooth tissue that covers the end of bones where they come together to form joints. Type II collagen is the most prominent collagen in this cartilage. Type III is present, but in very small amounts – which is the key reason why the makers of TendoGuard™ weren't focused on isolating it for this ingredient.
In addition to Type II collagen, TendoGuard™ has Type I, Type V and Type X collagen. Plus, it also provides hyaluronic acid (HA), mucopolysaccharides and chondroitin sulfate from egg shell membrane.
Q: What is malic acid and why is it part of the AloeCran™ formula?
A: Malic acid isn't one of the featured ingredients in AloeCran™, but it may give you some nice extra benefits. First, let's define what malic acid is and where it's found in nature.
Malic acid is naturally found in fruits and vegetables. Depending on how much is present, malic acid can make food taste more tart. For example, apples are very rich in malic acid, which contributes to their tart sensation – especially green apples.
Other fruits with malic acid include berries such as raspberry and cranberry, pineapples and grapes.
In fact, one of the steps in making wine is to ferment the malic acid so it converts to lactic acid. This gives the wine a smoother, softer taste and allows it to be enjoyed at a younger age.
Malic acid is also used to make candy sour and in "salt and vinegar" flavored potato chips.
The primary reason we added malic acid to AloeCran™ is to help round out the taste. If you've tried AloeCran™, you know it certainly doesn't taste tart or bitter. The malic acid present is just enough to give it a fuller taste and we think a more enjoyable mouth feel.
Now here's something you may not know – malic acid is so important to your health, it is actually present in every living cell in your body!   Malic acid is essential for manufacturing ATP, which is your body's energy source.  
Like CoQ10, malic acid is required for your body to produce energy efficiently. A boost from malic acid may help you overcome weakness, fatigue or tiredness in the muscles. Malic acid may also help promote mental alertness.
In addition, malic acid is frequently added to oral health products like toothpaste and mouthwash because it's been shown to promote healthier teeth and gums.
So in summary, malic acid is a natural fruit nutrient we use to improve the taste of AloeCran™ without resorting to chemicals or artificial flavors. In addition, it may offer you some valuable health benefits not highlighted before.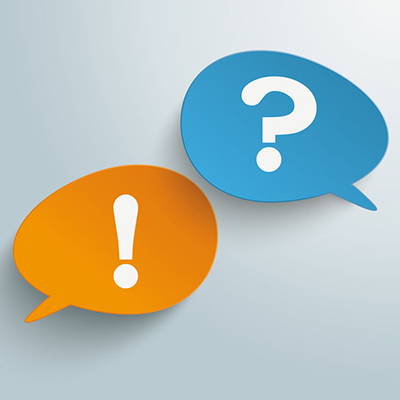 Drinking Green Tea and Coffee May Lower Risk of Death for Diabetics. A study in BMJ Open Diabetes Research Care found that diabetics who drank 4 or more cups of green tea and 2 or more cups of coffee daily had 63% decreased odds of all-cause mortality compared to those who didn't drink any green tea or coffee. Participants who drank 4 or more cups of green tea daily had 40% lower odds and those who drank 2 or more cups of coffee daily had 41% lower odds.
Supplementation With Ketones Associated With Improved Cognitive Function. A study in Alzheimer's & Dementia found that drinking a ketogenic drink containing medium chain triglyceride ketones improved executive function, memory, and language compared to participants in the placebo group. Improvements in cognitive function were positively correlated with significant increases in plasma ketone levels.
Probiotic May Help Improve Endothelial Function. A new study in Beneficial Microbes found that supplementation with the probiotic 1 billion CFU of Bacillus subtilis DE111 daily for 4 weeks improved endothelial (blood vessel lining) function and blood lipids. Specifically, an indicator of blood flow and heart health increased by 9.14%, and total and LDL cholesterol trended better.
Diet High in Inflammatory Foods May Increase Risk of Cardiovascular Disease. Researchers from the Harvard T Chan School of Public Health conducted a study that included data from 210,145 individuals over 32 years. The inflammatory potential of diets was evaluated using a food-based empirical dietary inflammatory pattern (EDIP) score. The data indicated that diets high in red and processed meat, sugary beverages, and refined grains increased inflammation and the risk of cardiovascular disease. These findings held even after adjusting for other dietary quality factors.  
Vitamin D Deficiency Associated With Increased Risk of Disability. A study published in the Journal of Nutrition found that vitamin D deficiency is associated with an increased risk of disability in basic activities of daily living in those over age 50. Men with vitamin D deficiency had a 44% higher risk of developing disability compared to men with sufficient vitamin D levels. Women with vitamin D deficiency had a 53% higher risk of developing disability compared to women with sufficient vitamin D levels.
"Love that you make a multivitamin that's made from real food! I take them with confidence, knowing I'm supplementing my health naturally!" - Ruth F., Buffalo Grove, IL