NatureCity Journal

VOLUME 17 • ISSUE 8 • FALL 2021
NatureCity Journal
VOLUME 17 • ISSUE 8 • FALL 2021
NatureCity Journal
VOLUME 17 • ISSUE 8 • FALL 2021
Introducing a New Way to Save: The NatureCity Rewards Club
Introducing a New Way to Save: The NatureCity Rewards Club
Introducing a New Way to Save: The NatureCity Rewards Club
We're excited to introduce a new way for you to save on your favorite NatureCity products by receiving Rewards Points on every purchase you make – as well as other bonuses.
Your Rewards Points can be easily "cashed-in" for savings on future purchases – or used to get free products.
The new Rewards Club is replacing the existing Club Membership program, and will offer similar benefits for those achieving Platinum Tier status (the Tier all existing Club Members will be granted for the next year).
Better yet, you will no longer need to pay a $39 membership fee to receive our best prices.
Instead, we've significantly reduced prices on almost all products, featuring "everyday low prices" that every NatureCity client can take advantage of for themselves and loved ones.
Plus, we'll still feature additional quantity discounts. For example, you can save an extra 7% per bottle by purchasing a 3 pack, and save an extra 20% when you purchase six bottles (and more for larger quantities).
Platinum Tier clients will receive free shipping on all orders, and shipping will be free for Gold and Silver Level clients (described below) on all order over $69.
The icing on the cake is the Reward Points you collect with each dollar spent.
Every 100 POINTS can be converted to a $5 REWARD you can apply to a future NatureCity purchase. Here's the points you can receive for each $1 spent:
Platinum Tier: 2 points for each $1 spent
Gold Tier: 1.5 points for each $1 spent
Silver Tier: 1 point for each $1 spent
So for example, if you have Platinum status and today you purchase the enclosed Special # 1 and Special #2 (with 2 free bottles of TrueD3) for a total cost of $207.82, you get 416 points.
Since each 100 points can be used toward a $5 reward, on your next purchase you can "cash-in" 400 points to save $20 (and have 16 points left over).
Plus, there are many other benefits as outlined in the chart at the end.
Also, if you're wondering about losing any value on a Club Membership you purchased recently – don't worry we have you covered.  You'll receive bonus points in your account that make up for any unused months of membership.
For example, if you purchased a 12 month membership 3 months ago for $39.97 ($40), we'll credit your Platinum account with 600 points worth $30 off future purchases to account for the unused 9 months of Club Membership.
The only action you need to take is creating your Rewards Club account (this will earn you 25 bonus points too)!
You can call us at 800-593-2563 and we'll get you set up. However, if you have an online account (or an email), the easier way is through your Account page on NatureCity.com, or by using one of the Rewards Club links on the website homepage.
We hope that you are excited about the new Rewards Club. We did this in response to client feedback asking us to please "simplify" our pricing options, and also the fact that many didn't like having to pay $39 to get our best prices.
With the new structure, we've simplified the ordering process, now offer low prices to everyone, and our most loyal clients who spend the most will collect the most Reward Points that can be used for significant discounts.  We think it's a win for everyone!
Below are the benefits and qualifications for the Platinum, Gold and Silver tiers: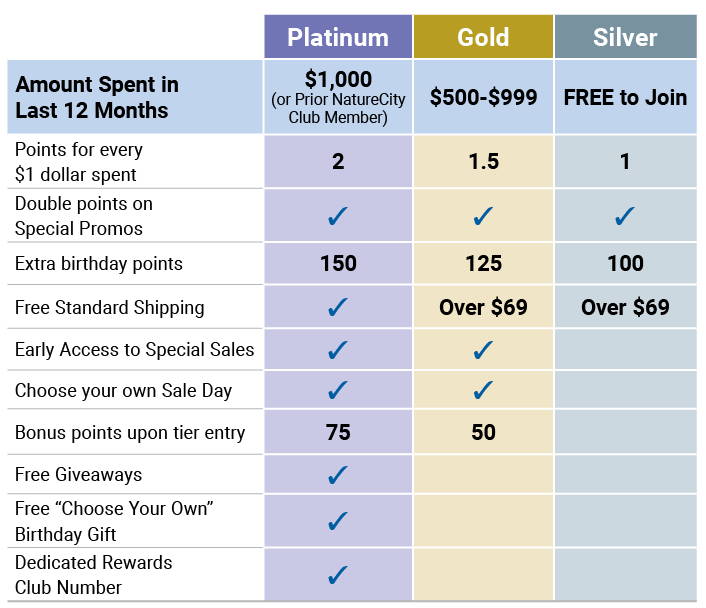 TrueBerry7 Now Features Organic Elderberry from ElderMune®

With the events of the last 2 years, many of us have increased focus on the role our immune system plays in our overall daily wellness.
Specifically, we're becoming much more aware that the immune system does much more than fight illness, it helps to protect against stress that affects our physical and mental wellbeing, and works closely with the gut microbiome to promote good digestive and overall health.
We're pleased to announce that for extra immune health support, we've added an organic elderberry juice extract, branded as ElderMune®, to TrueBerry7.
ElderMune® is an innovative ingredient combining organic elderberry juice (a 65:1concentrate) with the Sunfiber® organic prebiotic digestive fiber.
This novel combination can enhance the absorption of the elderberry immune fighting antioxidants in the digestive tract to promote better immune health.
Better yet, ElderMune® contains an exceptionally high amount of polyphenols (the compounds which provide health immune support) when compared to other elderberry ingredients – making it a superior option.
As important, the polyphenols are protected during the drying process because high heat is not used.   
With emerging research pointing to relationships between the body's immune system and the health of other vital systems in the body, ElderMune® is the perfect complement to the six other top notch super fruit ingredients in TrueBerry7 to help support joint, cognitive and cardiovascular and immune system health.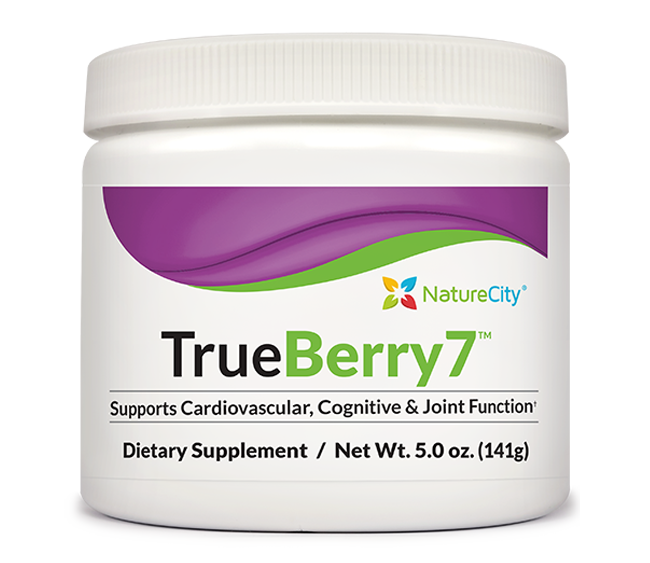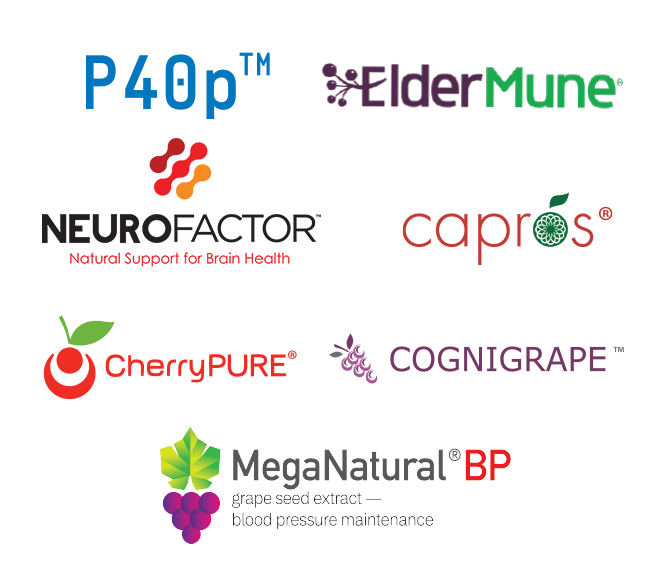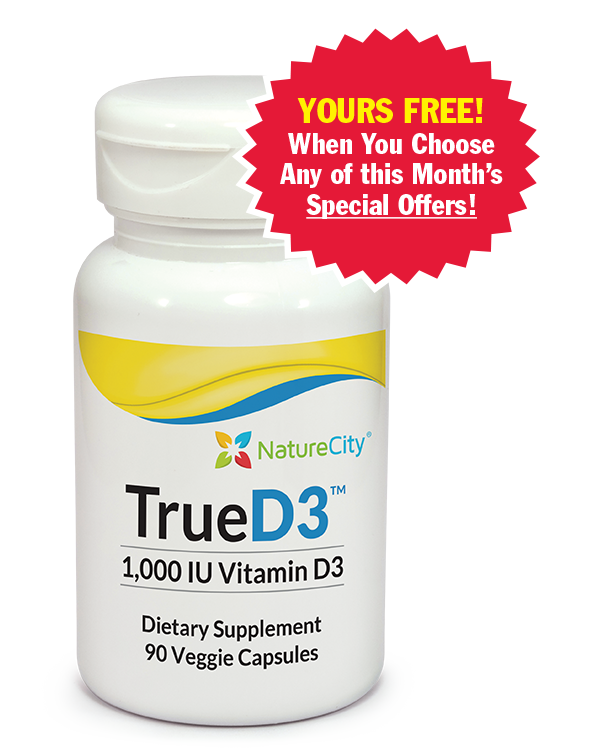 Optimize Your Vitamin D Levels With This FREE Gift!

The benefits of vitamin D could fill a book, but researchers at King's College in London summed it up best…
…people with higher levels of vitamin D age more slowly than people with low levels of vitamin D.
To help keep your vitamin D levels optimized, we're offering a FREE bottle of TrueD3™, when you purchase one of this month's special offers.
Each TrueD3™ capsule contains 1,000 IU of vitamin D3 – and there are 90 veggie capsules in a bottle.
The D3 form of vitamin D is preferred as a supplement because it is significantly better at raising vitamin D levels, and is the form of vitamin D your body uses the most.
Order a money saving special today and get your FREE bottle of TrueD3™!
Q&A - You Ask... we Answer!

Q: What studies have been done that indicate AlgaeCal helps improve bone density?
A: AlgaeCal has been the subject of three clinical studies indicating it helps improve bone density.
The one we believe is most relevant for TrueOsteo was published in the International Journal of Medical Sciences in 2013.
This study found the combination of AlgaeCal and vitamin D3 increased bone mineral density by 1.3% (annualized).  As noted in the study, the typical annual decrease in bone density experienced by women in this age group is a -0.75%.  Traditional calcium and vitamin D supplements slow this loss to about -0.10%.
The two other studies were published in the Nutrition Journal (2011) and the Journal of the American College of Nutrition (2016).
These two studies looked at combining AlgaeCal and vitamin D3 with various combinations of ingredients including vitamin K2 and strontium, as well as lifestyle interventions. In this research, the results again indicated bone density improvements.
Q: What is the meaning of resistant glucose polymers in the Fibersol®-2 in AloeCran?
A: Fibersol®-2 is a chain of glucose molecules where the bonds between the molecules are resistant to being broken down during the digestive process (i.e. the chain isn't chopped up into pieces), and hence it functions as a dietary fiber, and can offer the researched benefits.
By contrast, starch is not resistant to digestive enzymes, and the glucose molecules are readily broken down into individual glucose molecules that are absorbed into the bloodstream (raising blood glucose until your body can move them to cells).
It's akin to the polysaccharides in Aloe vera – long chains of sugar molecules (mannose and glucose in the case of Aloe) that are resistant to the digestion process (complex carbohydrates).
Q: Is the boron you use chelated?
A: The boron is chelated for enhanced absoption.  It is made by the premier provider of mineral chelates Albion (now owned by Balchem). The boron chelate is an organic chelate (fully reacted), and uses the amino acid glycine as the ligand (chelation partner).
Albion's unique chelation process turns elemental minerals into an absorbed nutrient that's gentle on your stomach with no laxative effects.
Albion minerals are unique because they verify their mineral products are fully reacted chelates through Fast-Fourier Transforming Infrared (FT-IR) spectroscopy.
This technology identifies the bonds between the ligand (amino acid) and mineral, and allows Albion to guarantee each batch of minerals has the molecular structure indicating that chelation has occurred.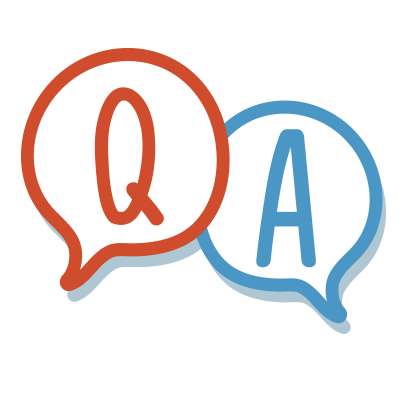 Saffron May Help Improve Sleep Quality. A study published in Sleep Medicine found that taking either 14mg or 28mg of a saffron extract one hour before going to sleep led to greater improvements in sleep quality, insomnia, and mood after awakening than the placebo group (over 28 days). Those taking saffron also saw increases in evening melatonin concentrations, which plays a role in the natural sleep-wake cycle. The improvements in the 14mg and 28mg saffron groups were similar.
Zeaxanthin and Lutein May Help Improve Night Vision. A study published in Nutrients found that taking a supplement containing 14mg of zeaxanthin and 7mg of lutein daily for 6 months led to improvements in several visual functions that are important for night vision driving, including macular pigment optical density, glare recovery speed time, and useful field of vision. No changes were seen in the placebo group.
Resveratrol May Help Reduce Muscle Damage During Exercise.  A study published in Nutrients found that either 500mg or 1,000mg of resveratrol from Japanese knotweed helped reduce muscle damage and discomfort following performance of plyometric exercises (strength training) in young males.  Those taking resveratrol also saw a better recovery of relative peak power, relative mean power, and fatigue index compared to the placebo group.
Consuming An Avocado Daily May Help Reduce Visceral Fat. Researchers from the University of Illinois found that adding a fresh Hass avocado to a meal over 12 weeks reduced visceral fat – with women (who consumed 140g of avocado) benefitting more than men (who consumed 175g).  Visceral fat is fat that wraps around your abdominal organs deep inside your body. Excess visceral fat may increase the risk of heart disease, diabetes and stroke. Study partipants included 105 adults aged 25 to 45 with a BMI greater than 25 km/m2.
Adding Walnuts to Daily Diet May Help Improve Cholesterol.  Researchers from the Hospital Clinic of Barcelona and Loma Linda University conducted a study with 708 adults between the ages of 63 and 79. Half of the participants added approximately 8 oz. of walnuts to their usual daily diet for two years. Those in the walnut group saw an average reduction in LDL cholesterol levels of 4.3mg/dL and an average reduction in total cholesterol of 8.5mg/dL. Male participants in the walnut group experienced a reduction in LDL cholesterol of 7.9%, compared to 2.6% in female participants.
"Glad I found TrueOsteo!"

"I'm in my fourth month of taking True Osteo. I wish I knew about it years ago. I'm hoping my next Dexa Scan in February will show an improvement!" – Martha S., Nashua, NH
CHECK OUT OUR LATEST MONTHLY SPECIALS!
...Claim your FREE bottle of TrueD3™!

To help you keep your vitamin D levels optimized, we're offering a FREE bottle of TrueD3™, when you purchase one of this month's special offers. Each TrueD3™ capsule contains 1,000 IU of vitamin D3 and there are 90 veggie capsules in a bottle. Yours FREE with each Special you purchase!
Your favorite products at great prices!