TrueOC Quick Melt
Buy 1 Get 1 FREE!
TrueOC Quick Melt
Buy 1 Get 1 FREE!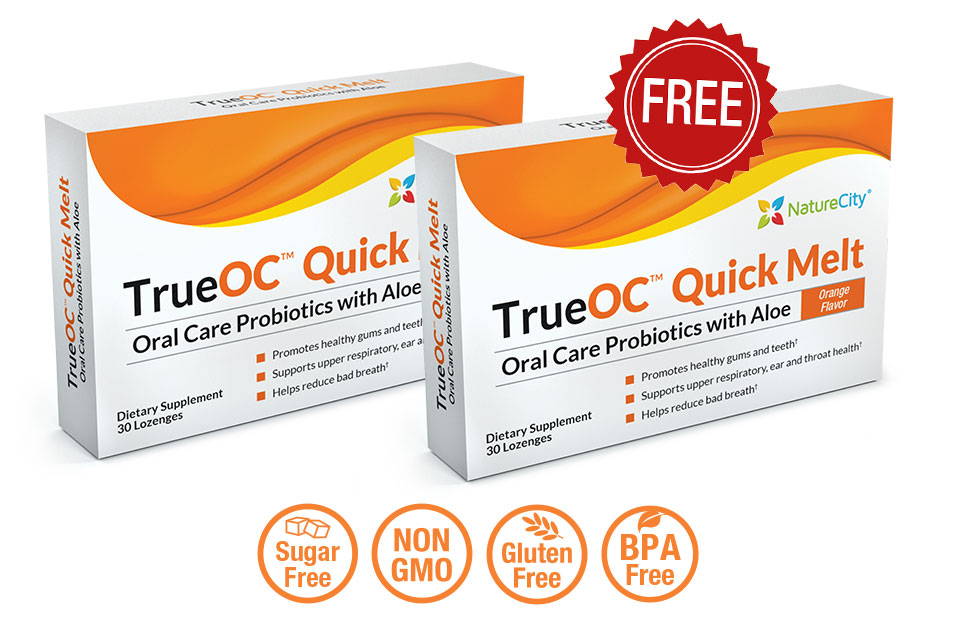 Get 2 Boxes for Only
$23.97
MSRP: $47.94
Promote Tooth and Gum Health, Improve Bad Breath – And Support Ear, Nose and Throat Health Too
    The TrueOC™ Quick Melt contains BLIS K12® and BLIS M18®, two scientifically backed strains of the naturally occurring probiotic organism Streptococcus salivarius.
    When taken regularly, these specific probiotic strains can help support several aspects of tooth and gum health and protect against the overgrowth of bacteria that causes bad breath. BLIS® K12 and BLIS® M18 do this by colonizing in the mouth and throat.
    In clinical studies, BLIS® K12 has been shown to stimulate the immune system to help improve upper respiratory (ear, nose, throat) health and help reduce bad breath in children and adults.
    BLIS® M18 works more directly on dental health, helping to reduce the overgrowth of bacteria that increases cavity risk, supporting reduced plaque formation.
    ACTIValoe® is included because recent studies have shown that in the oral cavity, Aloe vera promotes gum health by helping to reduce dental plaque and soothing gums.
    For best results, if you use an anti-microbial mouthwash, take the TrueOC™ Quick Melt at least three hours after rinsing with your mouthwash.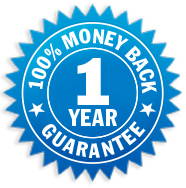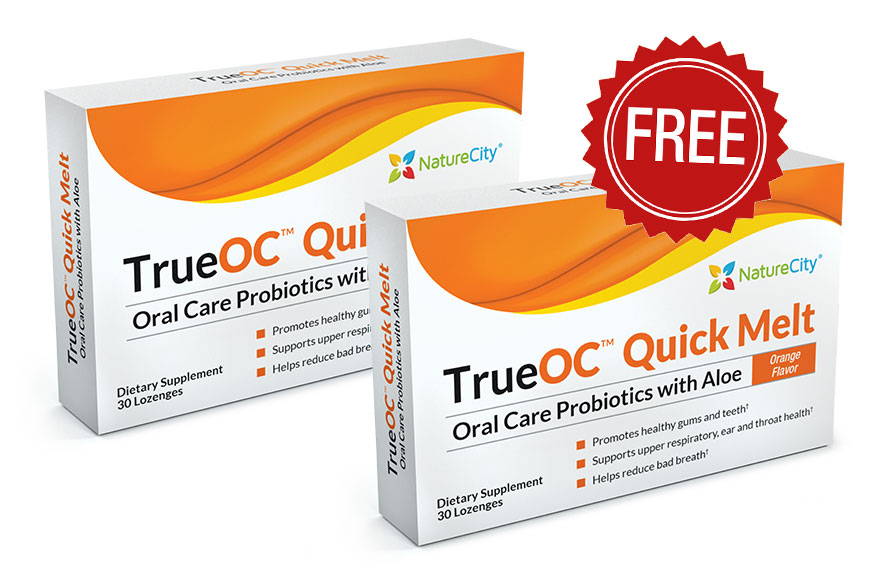 Get 2 Boxes for
Only $23.97
MSRP: $47.94
With 20 Years of Experience, NatureCity creates quality nutritional supplements that put science and nature to work for you. All purchases come with a ONE YEAR 100% money back guarantee.
FREE SHIPPING
On all orders
over $69!
How Can We Help?
Call customer service:
800-593-2563